The brief: create a new outdoor family of bags where 6 styles are regular fabrics, 3 are lightweight and all the models must integrate with an existing line of jackets, t-shirts and accessories.
Result: a collection where I translated specific looks and features across multiple styles ensuring at the same time many user-friendly features and excellent protection from the elements.
Two of these bags were awarded Red Dot Design Awards.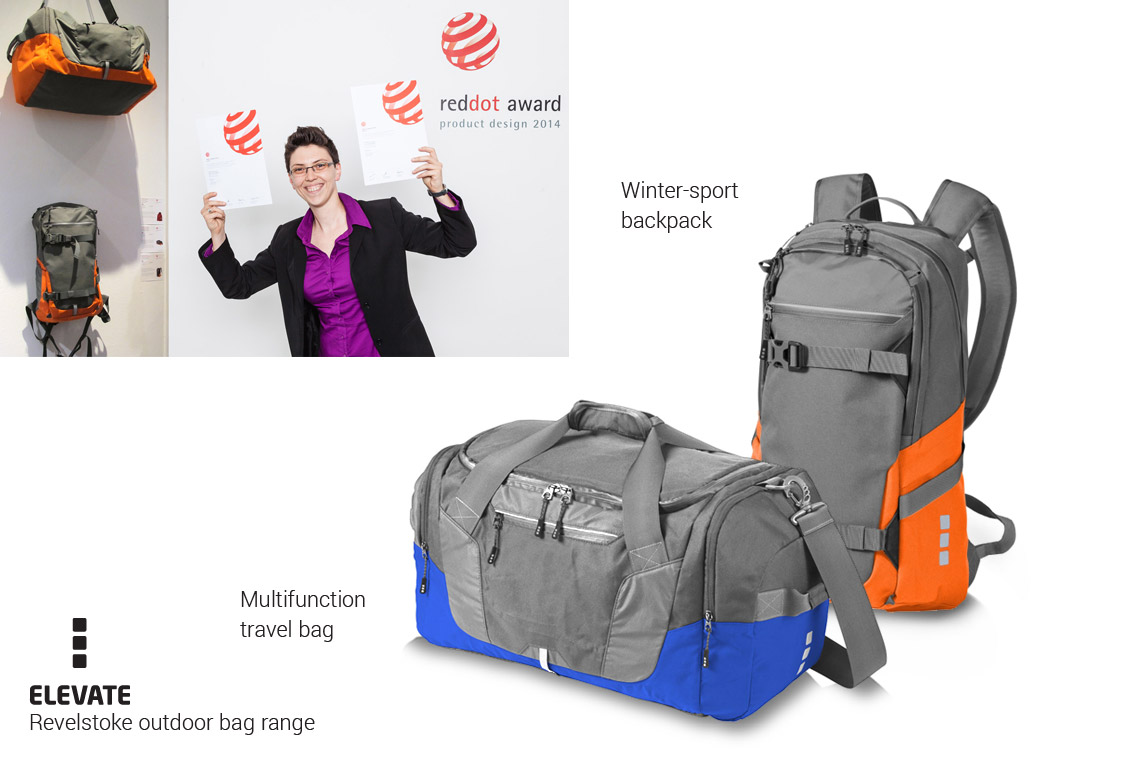 The Elevate Revelstoke Winter Sport Backpack has dual carry systems for skis and snowboard and a feature for wearing on a skilift without taking it off plus various handy pockets and organization features.
The Elevate Revelstoke Travelbag Backpack offers multiple storage options and 3 ways of carry: shoulder strap, handles and backpack straps (these stow away when not in use).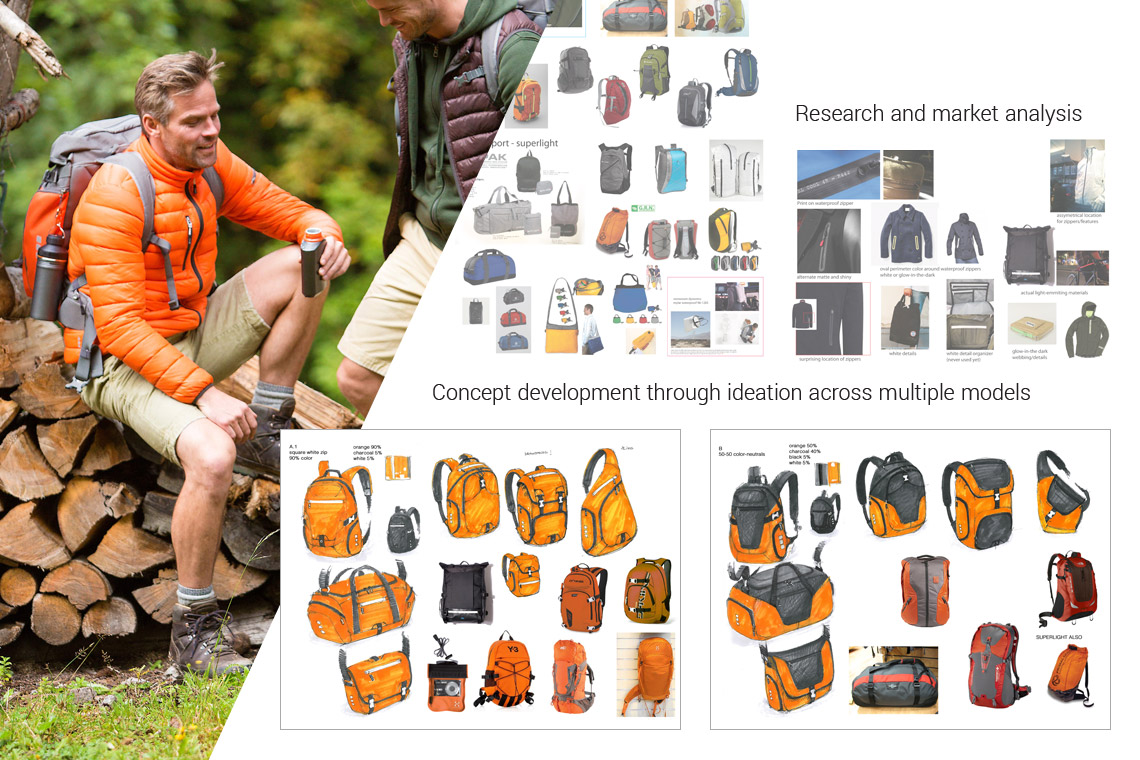 Carefully selected materials and trims ensure quality and durability but a fine balance must be found between features and target FOB price.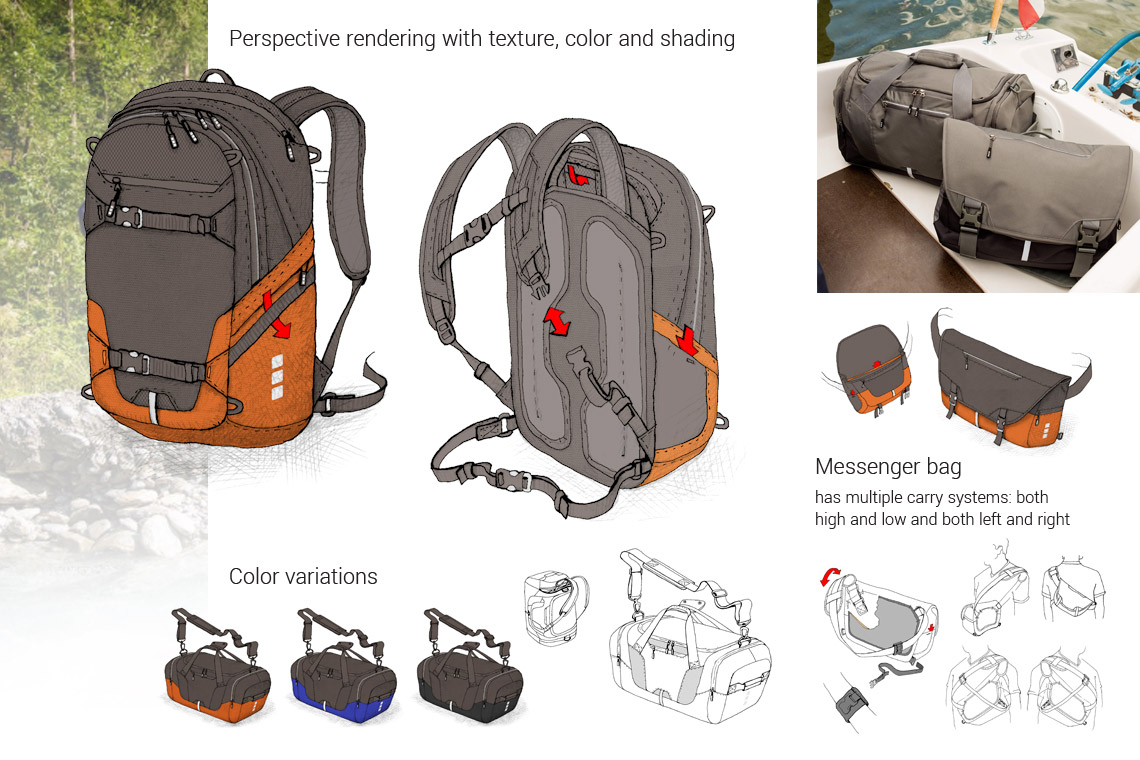 A Tech Pack, also known as Factory Specifications is an instruction manual for the factory how to build each model.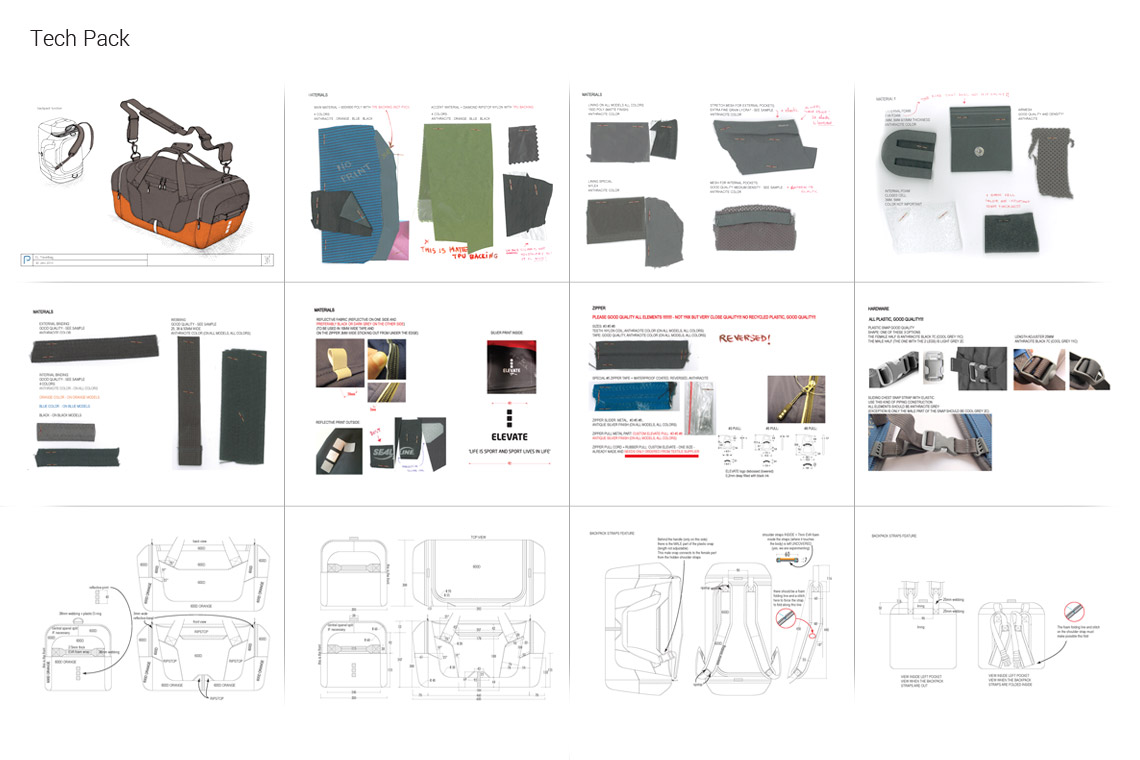 Every single detail must be included: every single panel pattern, fabric choice, layer sequence or construction indication, pocket position, trim spec, logo and print application is specified in detail.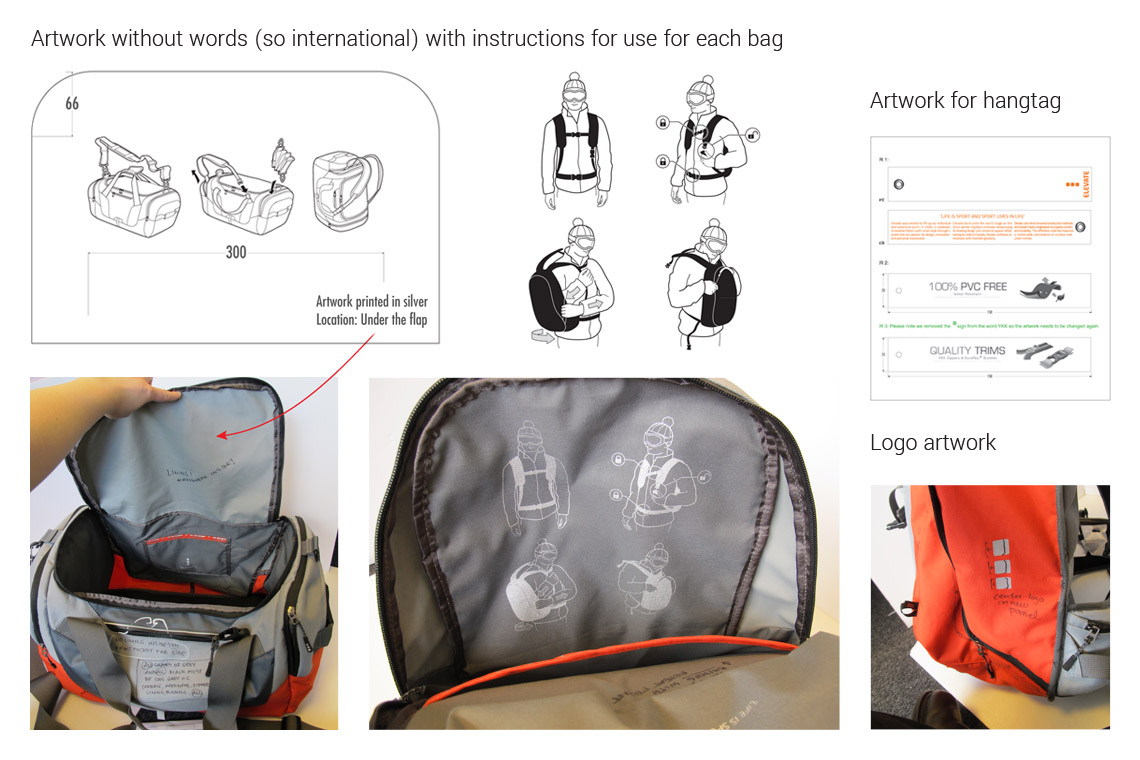 Usually there are 2-4 rounds of samples necessary to obtain the results needed at the target pricepoint. User testing, detailed revisions communication to all involved as well as fabric and color choices can be quite time-consuming.