The brief: My former employer PF Concept asked me to create a range of outdoor tools and torches to accessorize with their existing Elevate range of clothes, caps and bags.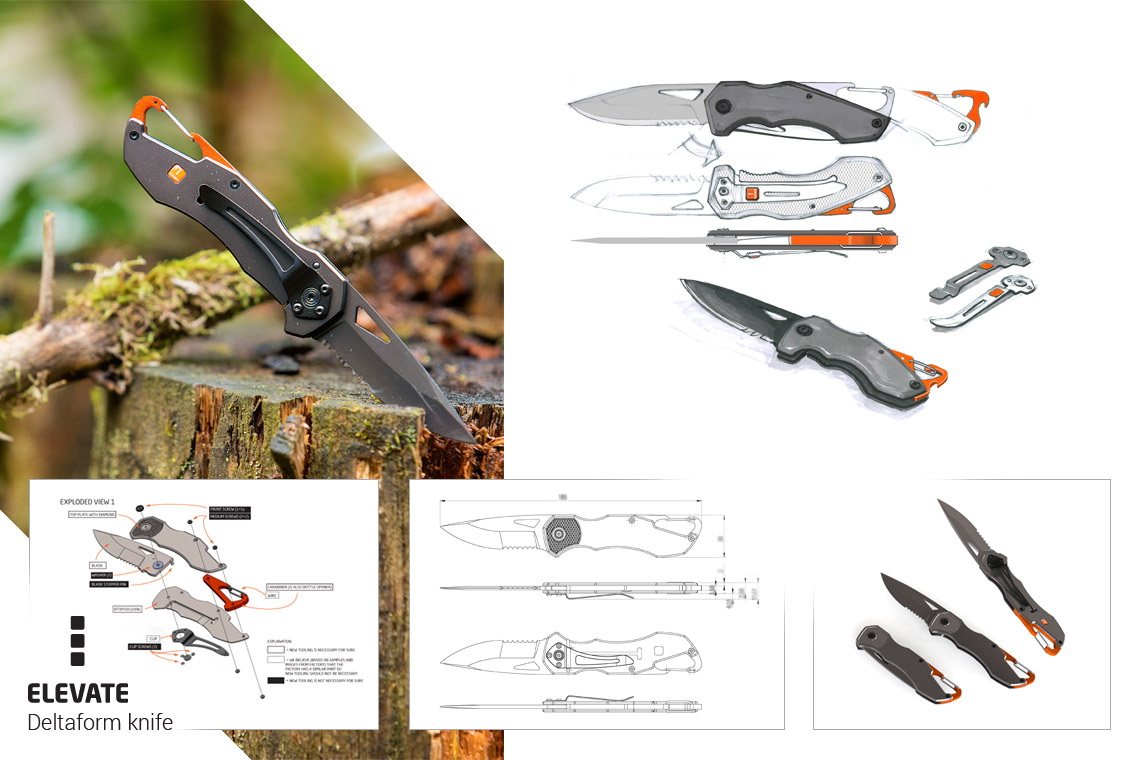 Result: Multifunction knives with quality metal components and a wealth of features. Careful consideration was given to the position, shape and size of various cutting blades and tools.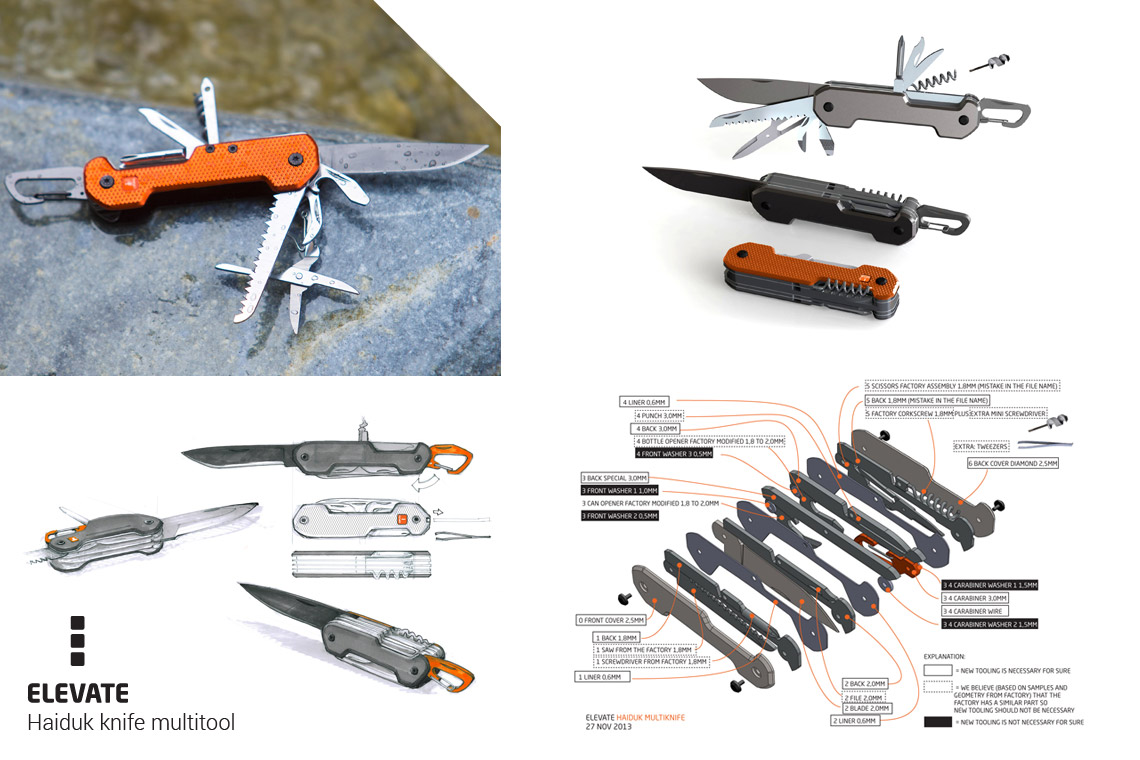 Careful ergonomic considerations include sophisticated diamond texture for good grip, integrated carry carabiner and inclusive unisex size.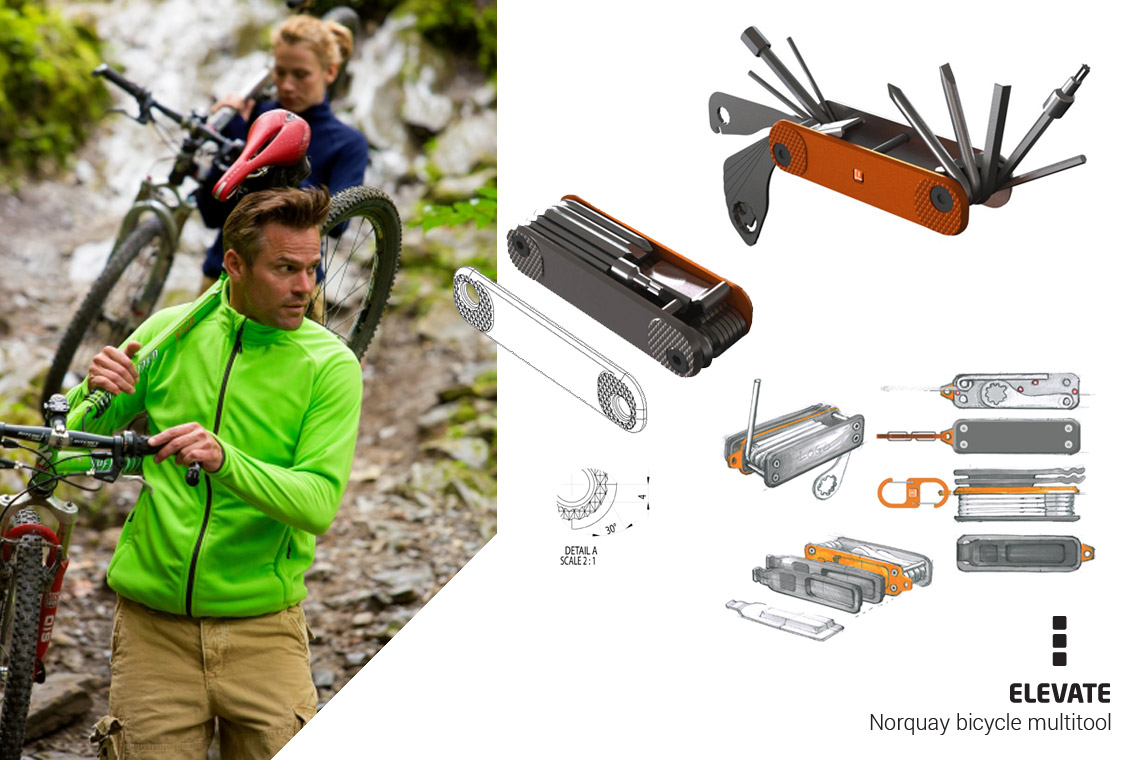 I also designed a flashlight in the same look & feel as the multitools. It functions both as a directional torch as well as ambient mood-light and is IPX4 water-resistant.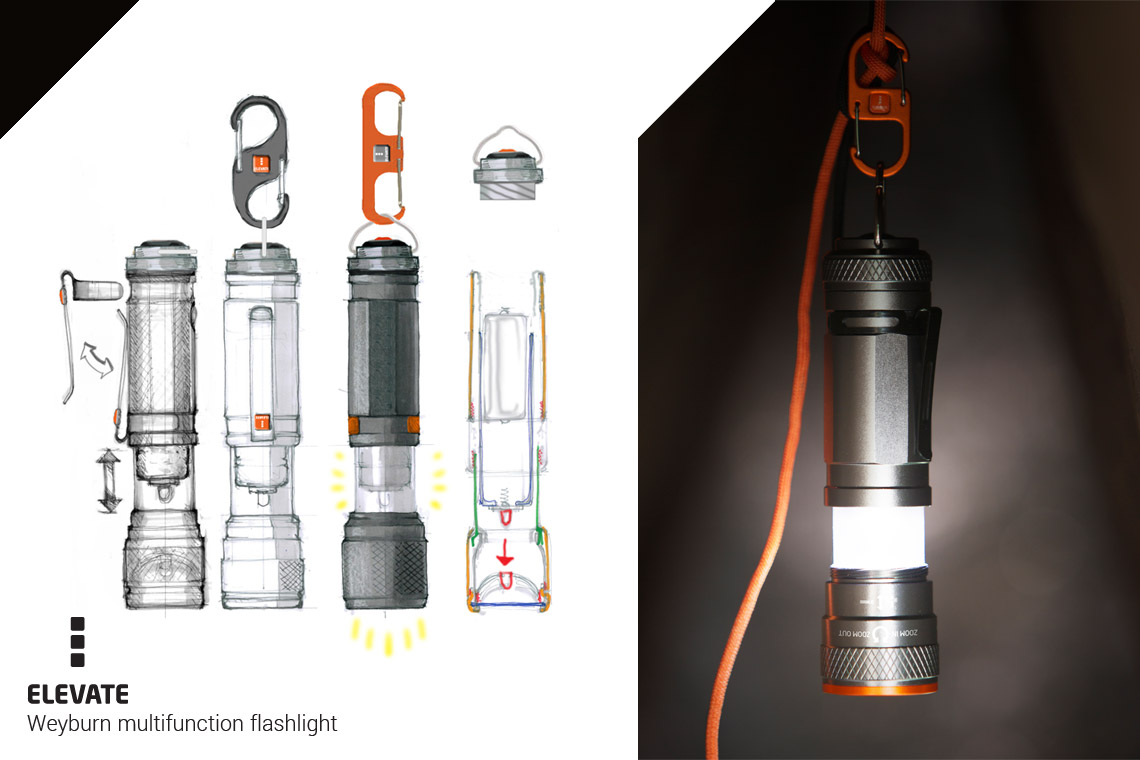 A reversible metal clip as well a detachable carabiner together with a swinging metal D-ring provide multiple ways of carrying, hanging and using.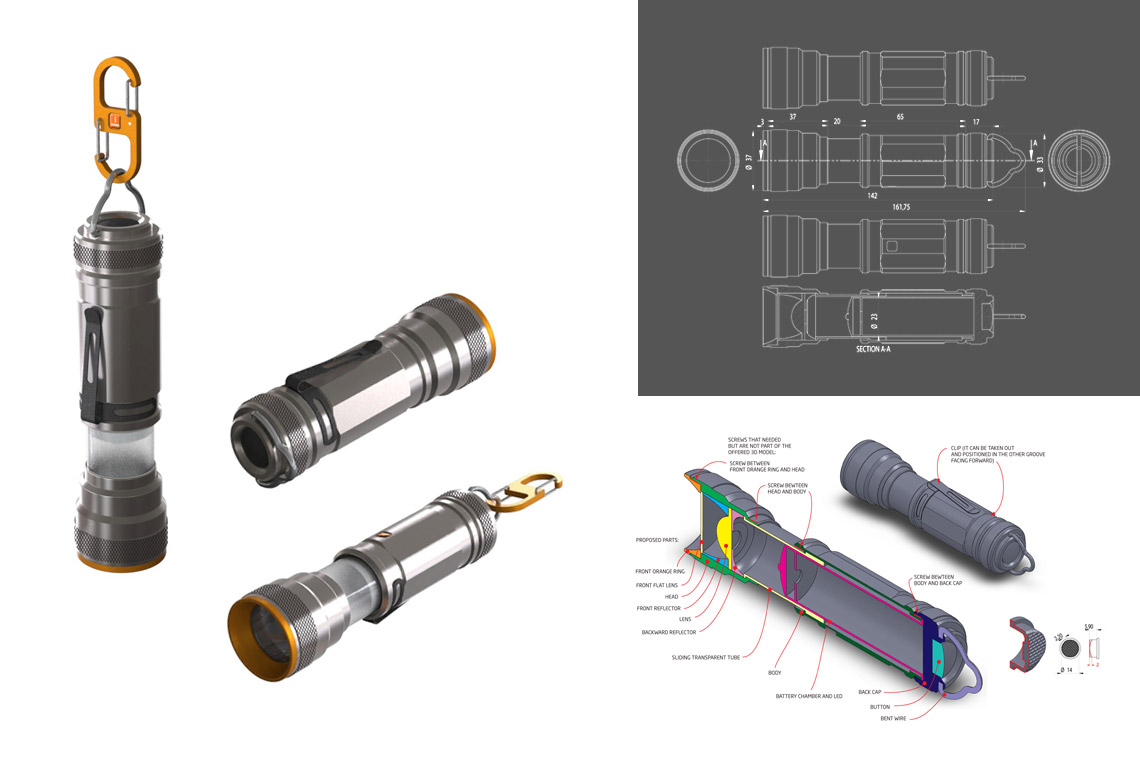 The complex design process ensured all the outdoor items are cohesive as a family while each had its own technical restrictions. Besides the design of the whole range I also created the multi-language manuals and packaging.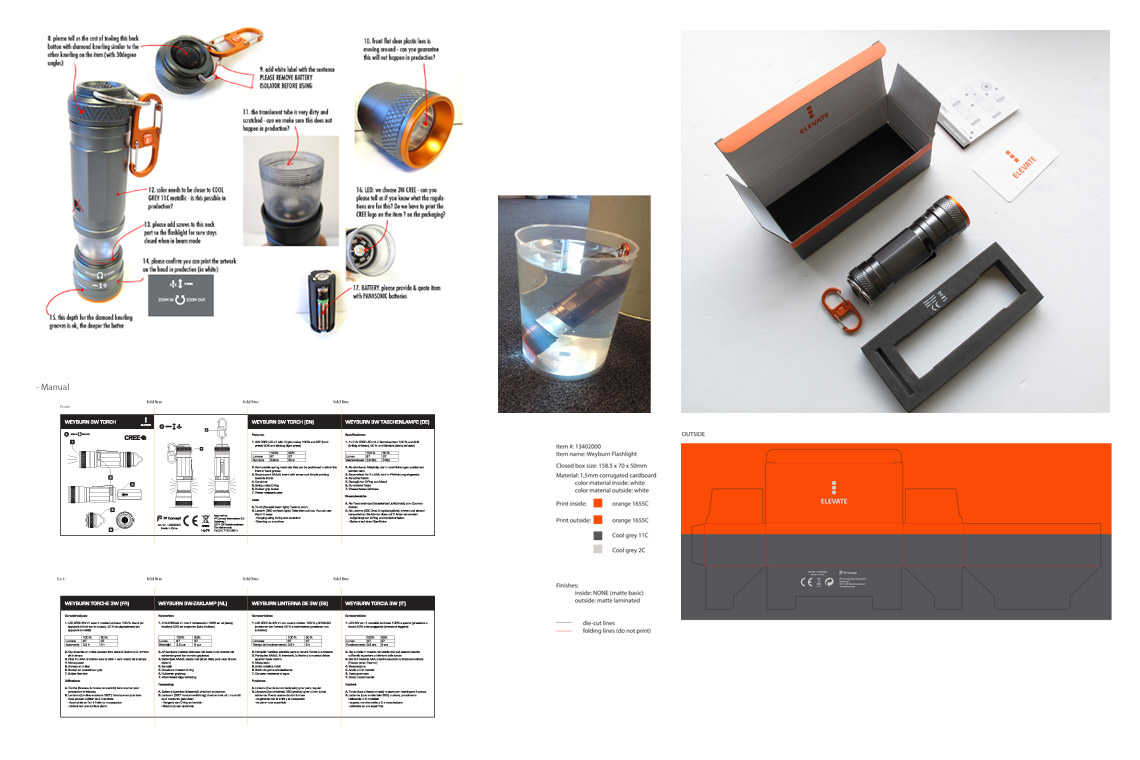 For the brand Dunlop (a PF Concept licensed brand) I created various other knives and bicycle multitools and the accompanying pouches and packaging.