The brief: Promotional products supplier Toppoint asked me to pitch some ideas for their writing accessories category that would serve as partner to their wide range of pens.
The result: I designed a new innovative clipboard that showcases a logo on a special plate and also offers a spotlight and convenient storage for a pen at the same time.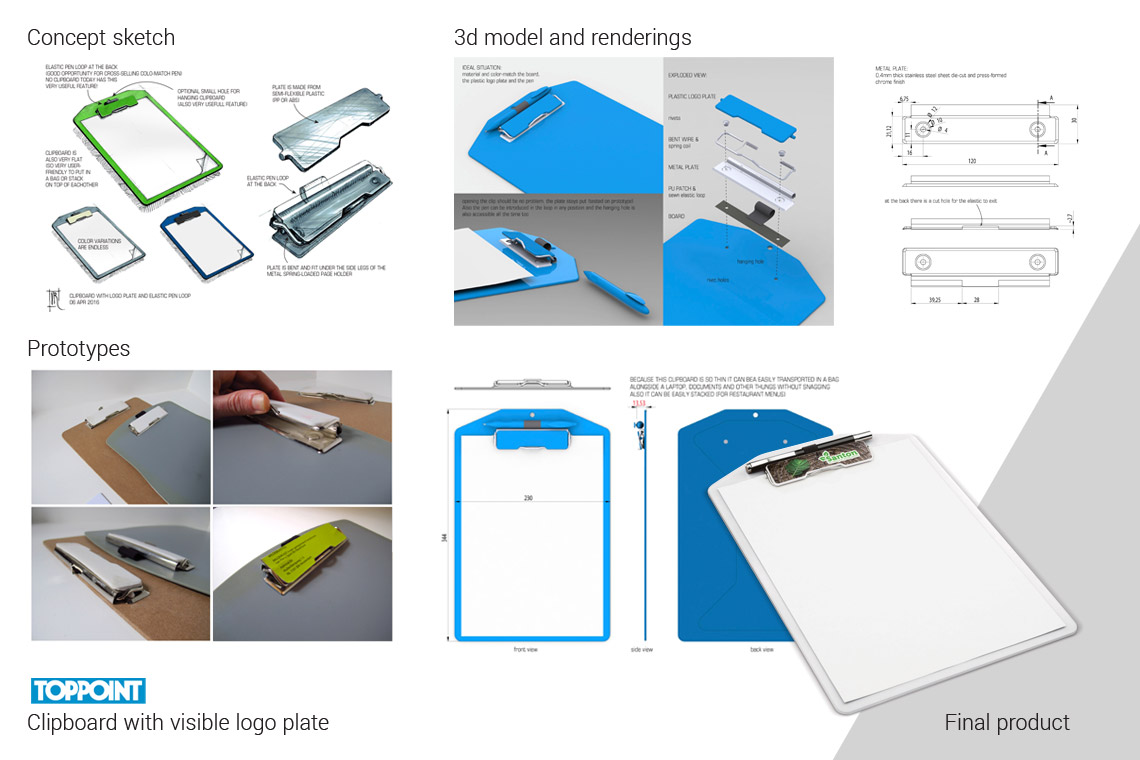 Brief: For my client Toppoint I was asked to design various journals and notebooks that store and showcase pens.
Result: I offered ideas for journals that are essentially blank canvasses for other companies to print their own promotional message on them. Each model has extra features that differentiates it from basic journals while keeping the price attractive.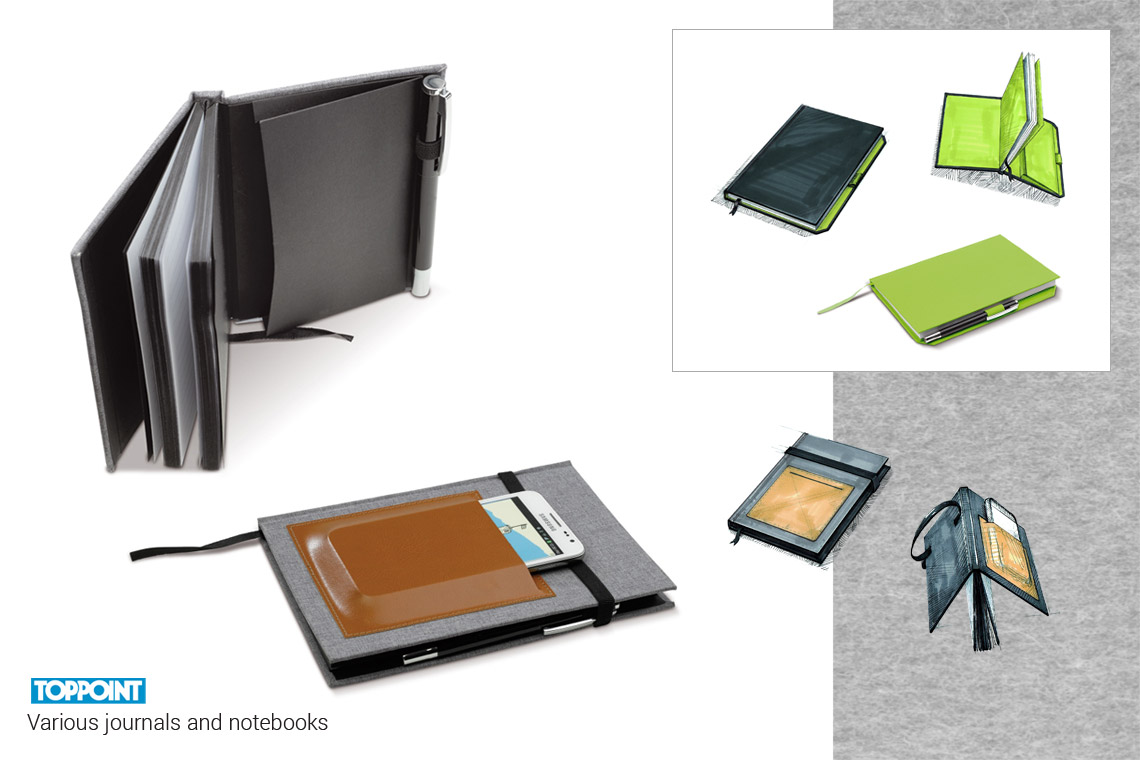 The brief: My former employer PF Concept asked me to design padfolios and writing instruments for their high-end luxury licensed brand Balmain.
The result: Fashionable materials, details and trims had to be coordinated across multiple categories ranging from pens to padfolios and desktop accessories to travel items while keeping and eye to the brand guidelines as well as the price.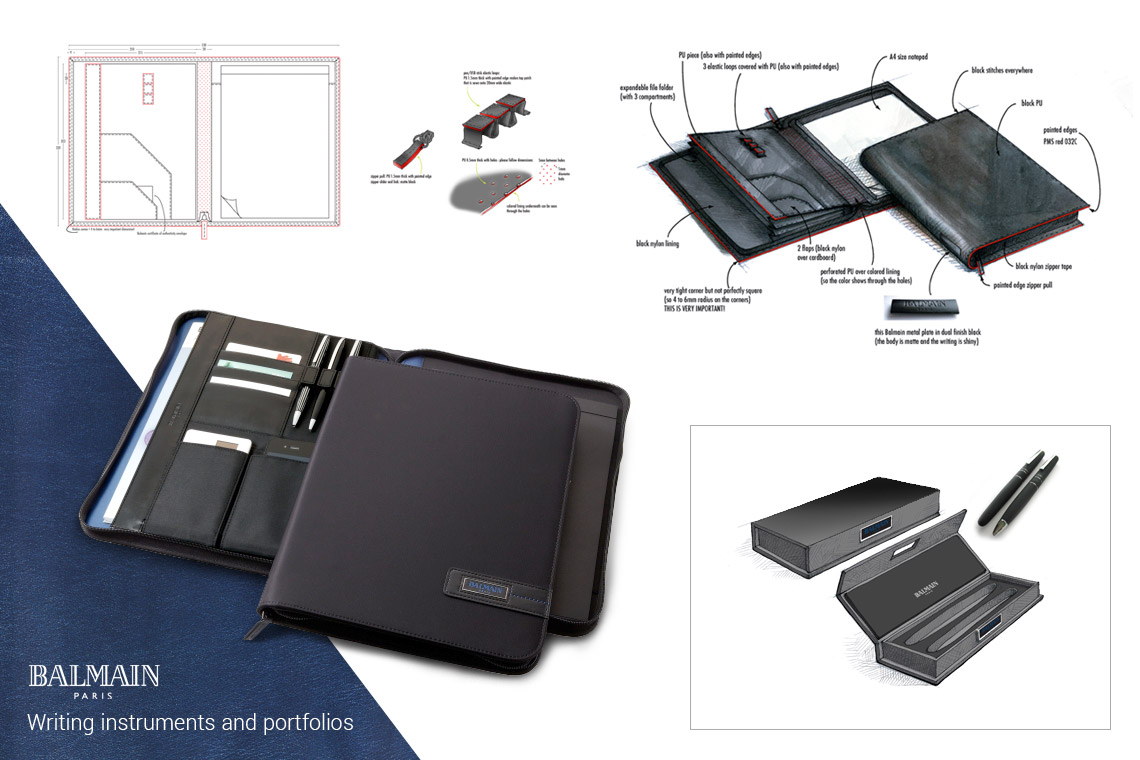 As a supplier of high-end promotional gifts, PF Concept asked me to design deluxe writing instruments and sets. Under the license Balmain I created an octogon-shape fountain pen set that also included an ink pot and a metal stand.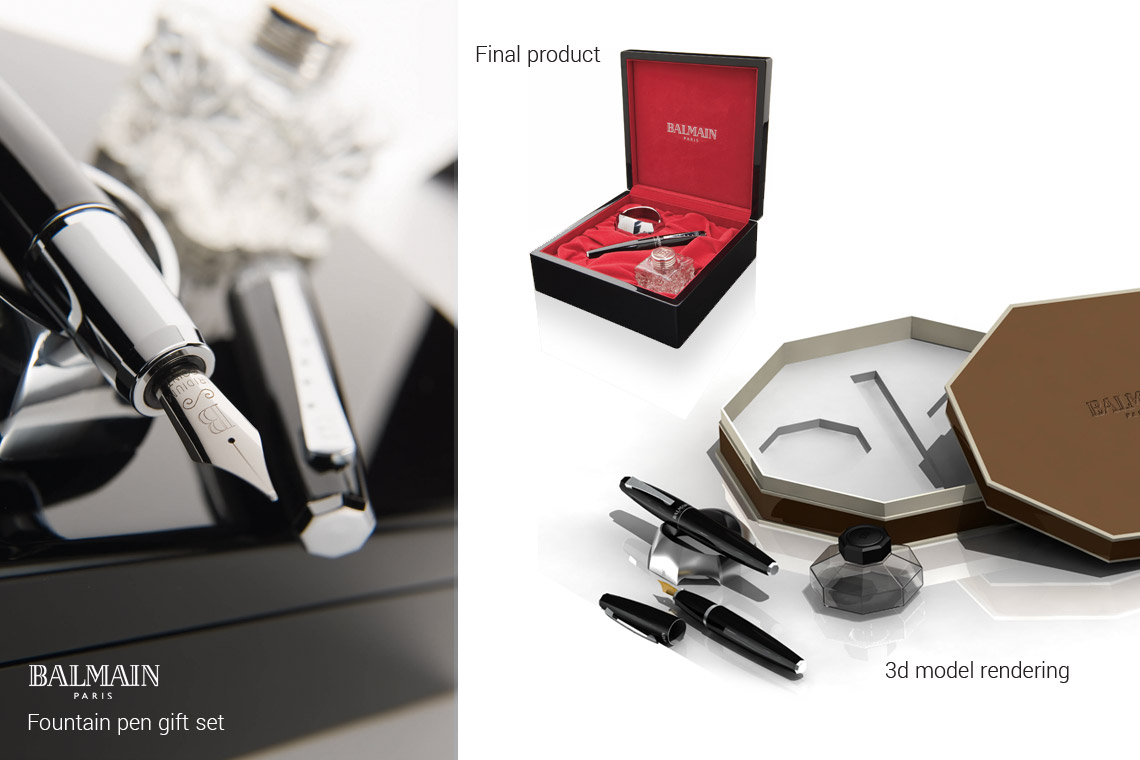 Another PF Concept challenge was to design writing instruments and sets with notebooks and padfolios that conveyed the timeless elegance and luxury of the licensed brand Balmain while allowing for a decorating area.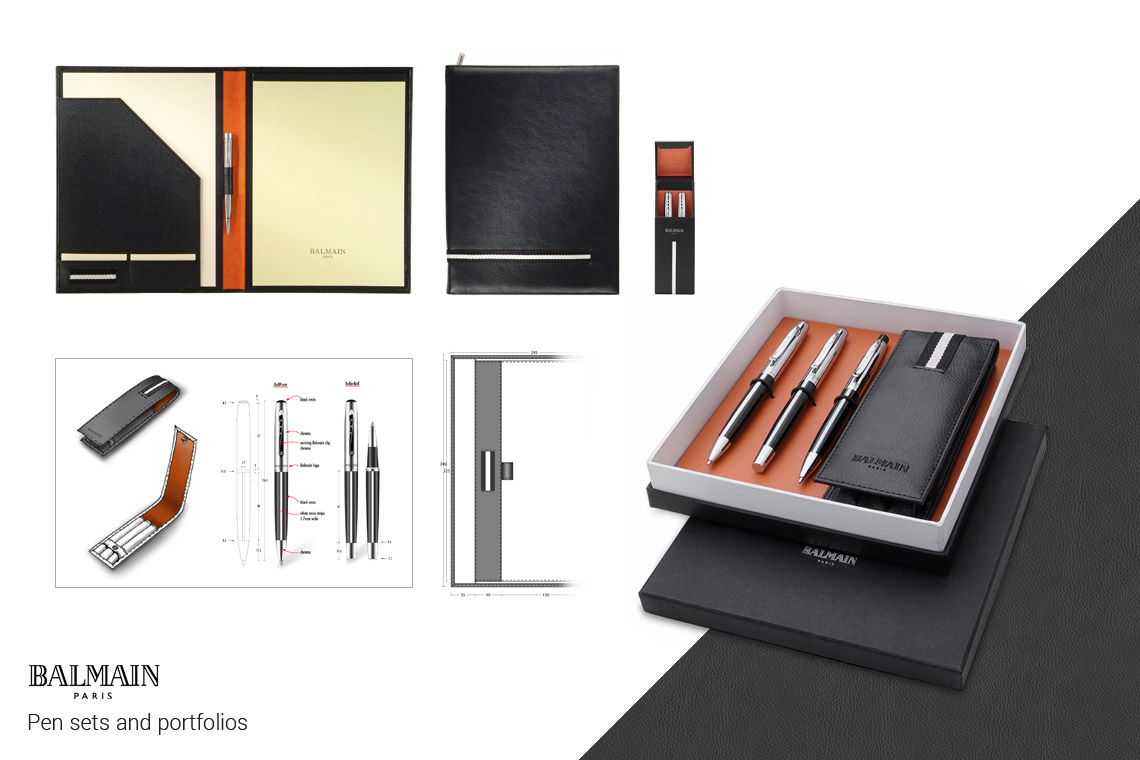 For my former employer Leed's I designed various pens and writing accessories including a desktop range for their license Cutter and Buck. All the items besides being functional and carrying the respective brand image had to allow also for personalization.