The brief: Dutch outdoor products and tent maker Nigor approached me to help with designing their new folding chair.
The process: I made proposals for material combinations, colors and prints for a few different models.
The result: a new range of folding chairs with trendy color combinations and prints.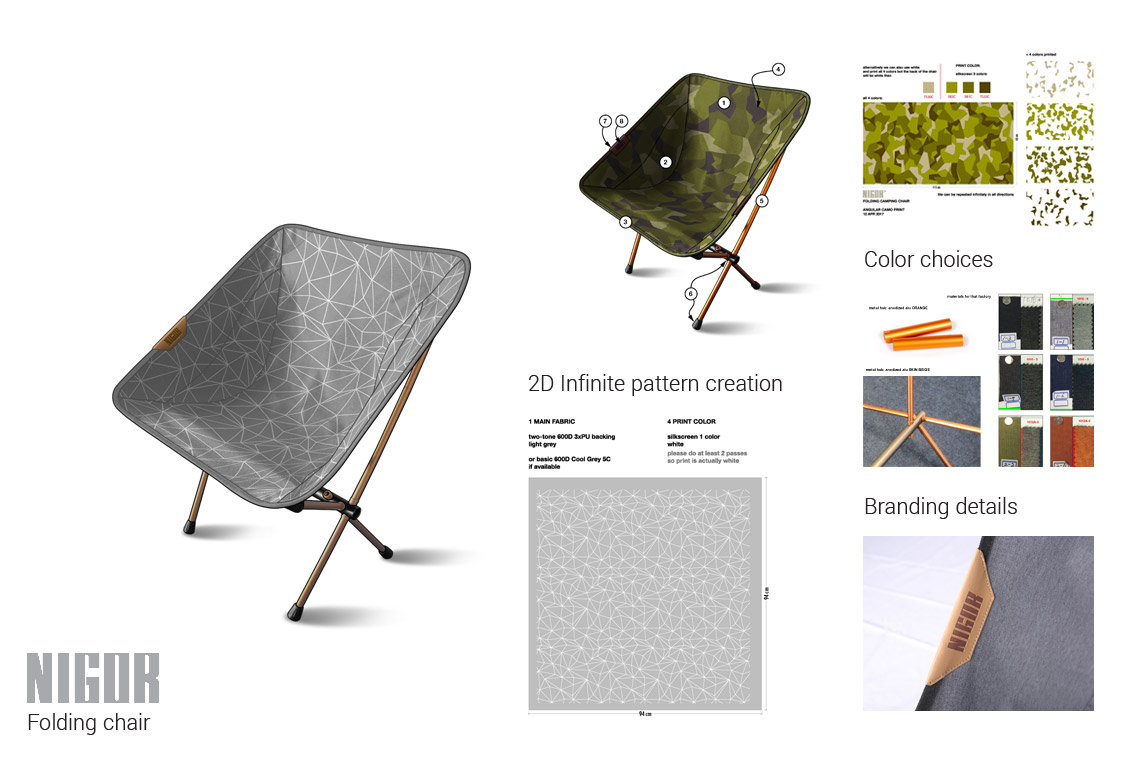 The brief: Create a range of outdoor accessories for the Elevate brand of clothes and bags (part of the PF Concept company). All products must have a visible area for printing a client logo.
The result: The Alverstone Compass includes also a safety whistle and a thermometer as well as a double carabiner for clipping onto any bag.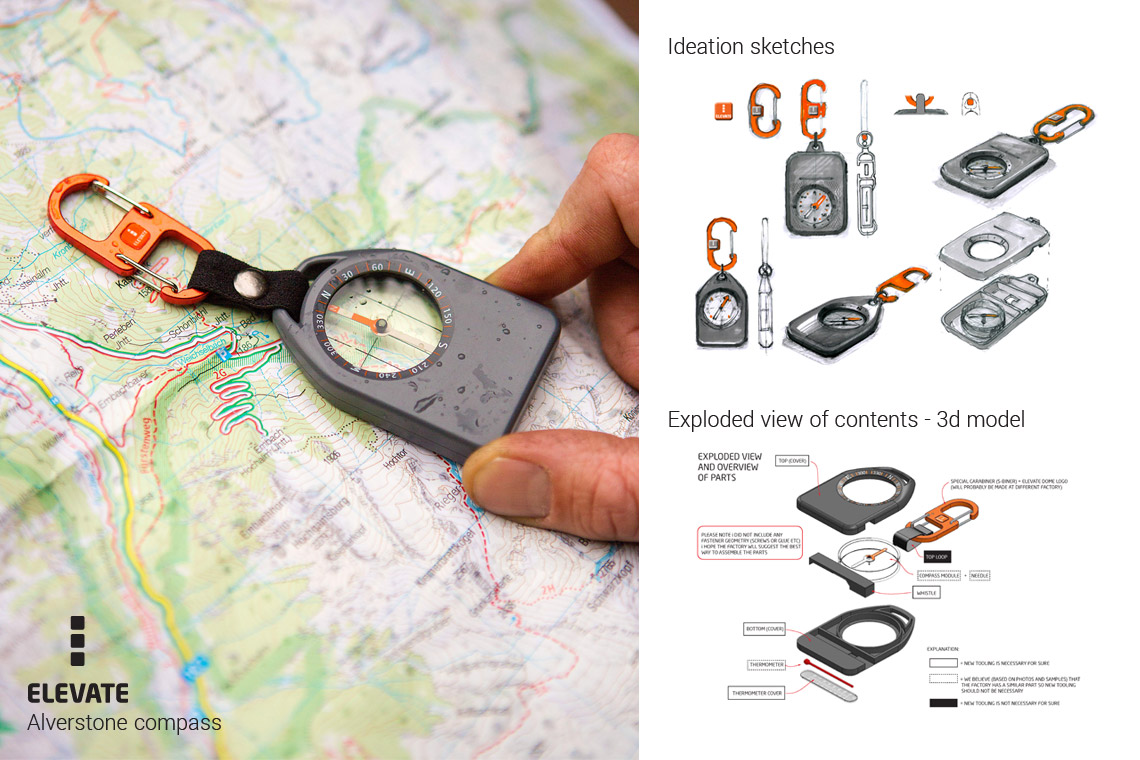 The Elliott paracord bracelet was designed with ergonomic features such as a whistle and a grip surface area. The packaging includes a handy multi-language survival manual for making knots with the cord.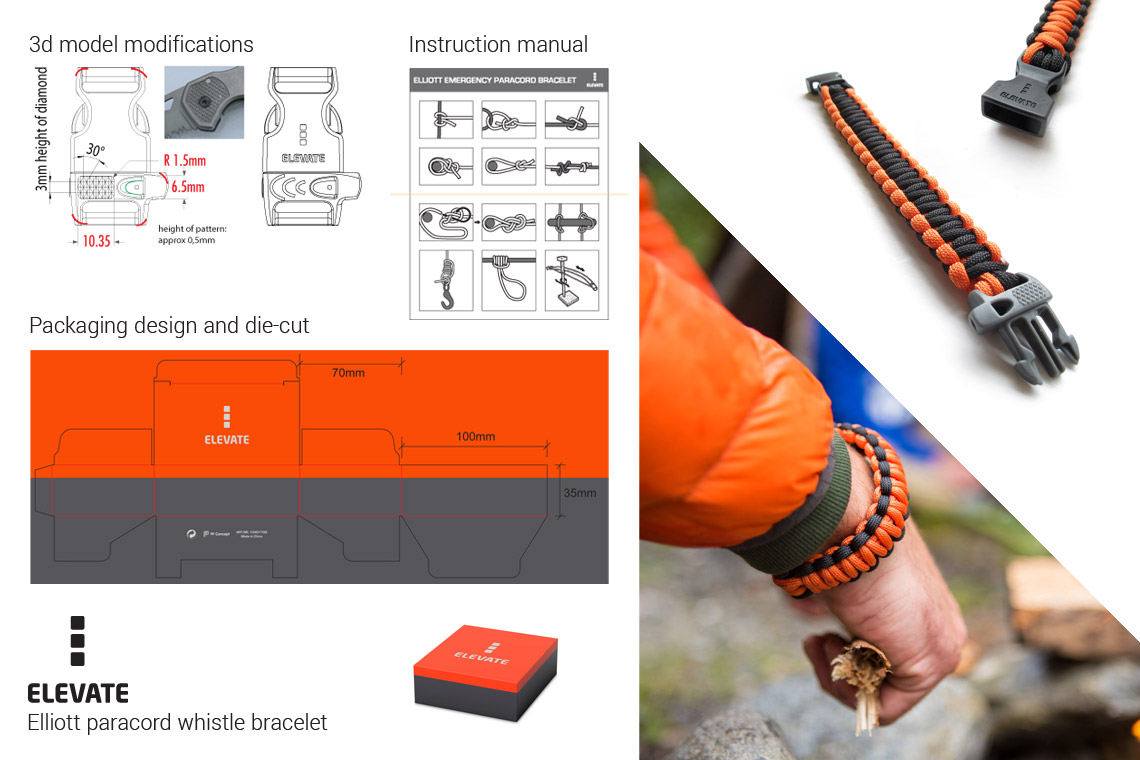 The Creston binoculars include dust caps on all 4 lenses and a waterproof ziploc pouch.
The Kain monocular has an ergonomic grip rubber jacket and carefully considered carry options.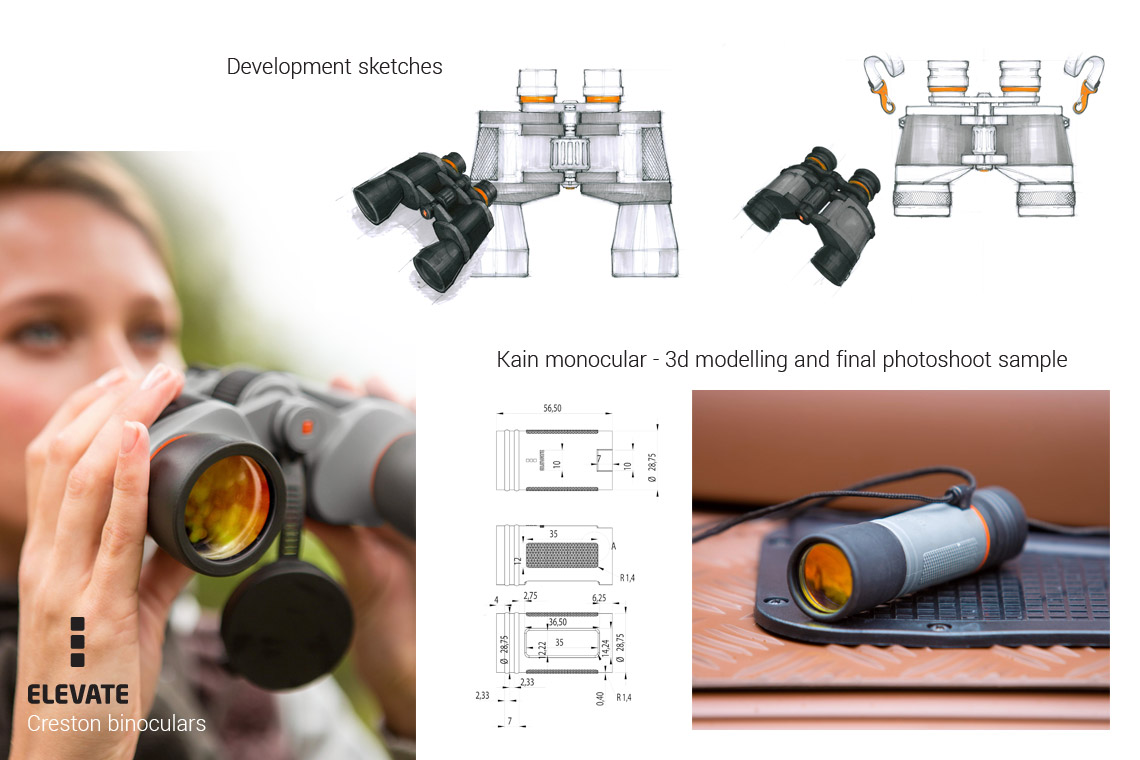 The Pika multifunction light is a headlight while hiking, an armband safety light while running or it can be attached to any size of bicycle handlebars. One simple solution for a range of active outdoor activities. IPX4 rainproof.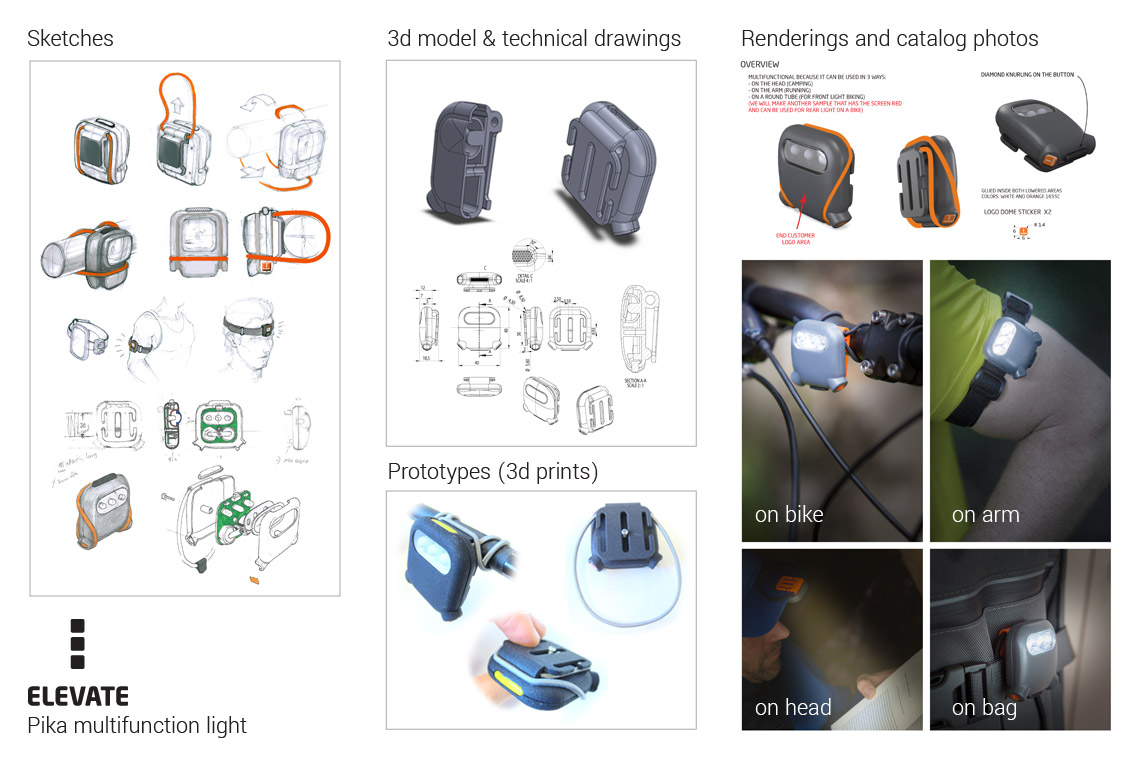 The brief: design a range of high-vizibility safety products for use during sport and running for the brand Slazenger.
The result: A series of armband lights and reflectors, a pedometer and and heel lights – all include carfully chosen reflective details, fluo details and LED lights.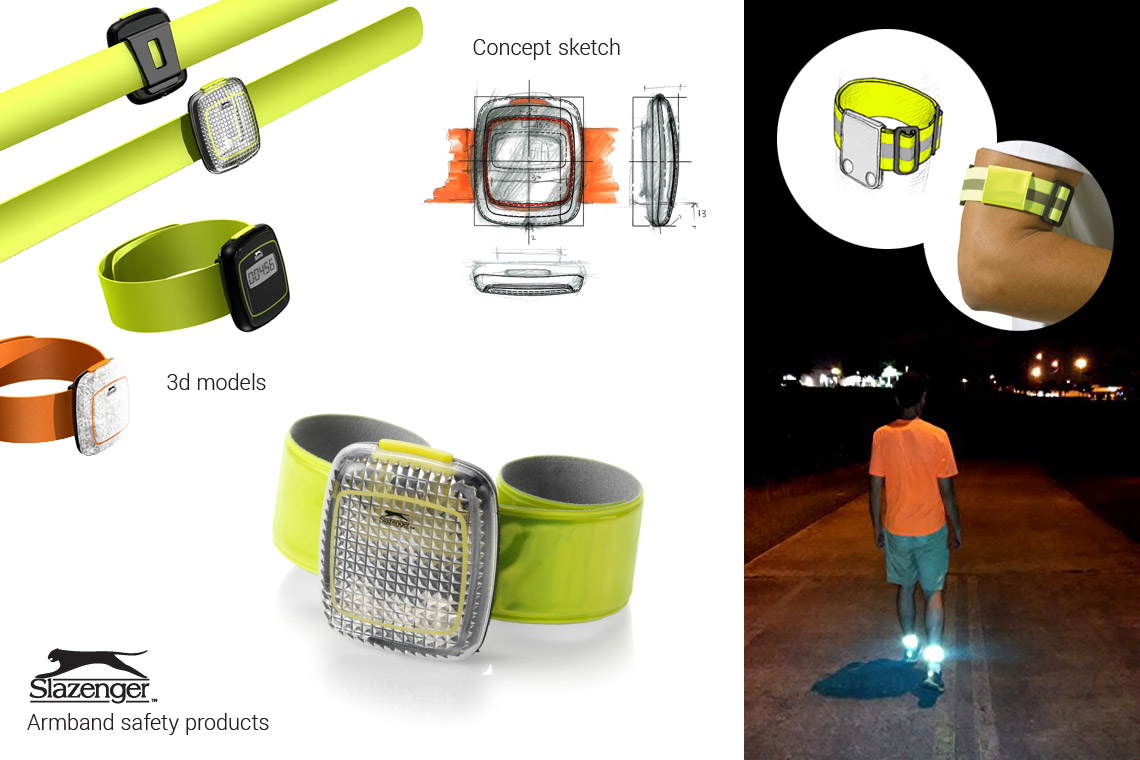 For the promo company Toppoint I designed a family of products for high-visibility and work safety. The range includes a rain jacket with adjustable cuff-links and hood, a sport wrist wallet, a backpack and a cap. All the items include generous reflective areas and high-visibility fluorescent yellow materials.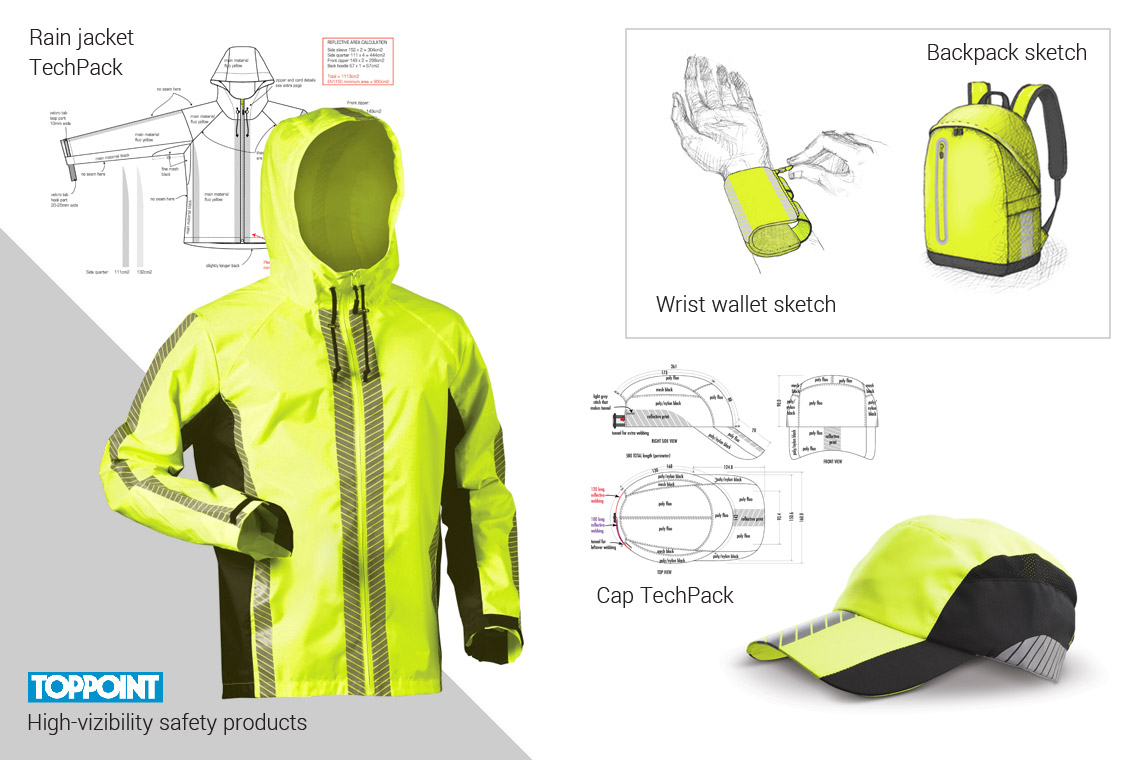 The brief: design a range of golf accessories for the promotional branch of PGA Tour.
The result: silver and black metal finish accessories for use on the golf course: a special multitool knife including a carabiner, an electronic counter and a monocular rangefinder.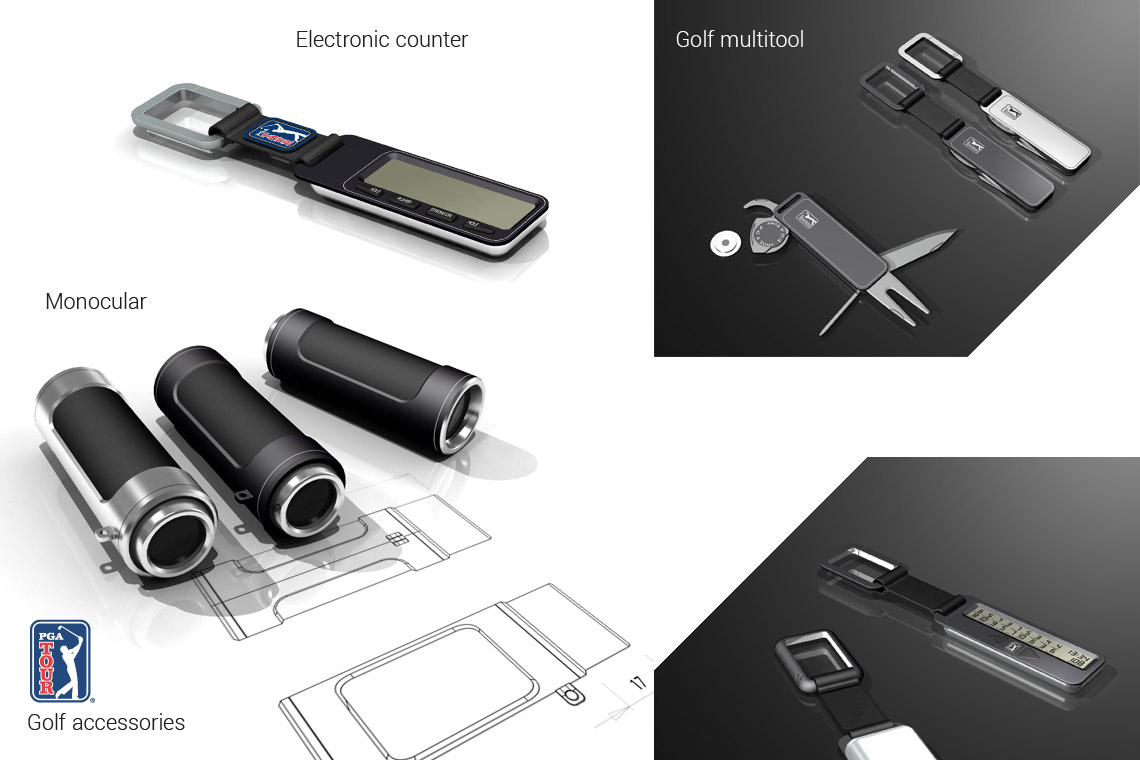 For various licenses and promotional brands I designed football concepts, pattern geometry and final production artwork including technical instructions for print screen color separation, bleeds etc.