The brief: Amsterdam-based drone backpacks and accessories brand Torvol approached me to improve and finalize a range of bags and modular pouches previously initiated and designed in collaboration with elite FPV drone pilots. There was a lot of previous design work done already and most of the materials and details had been chosen so I cannot claim this design to be my own but I contributed significantly to the finalization of the bag range.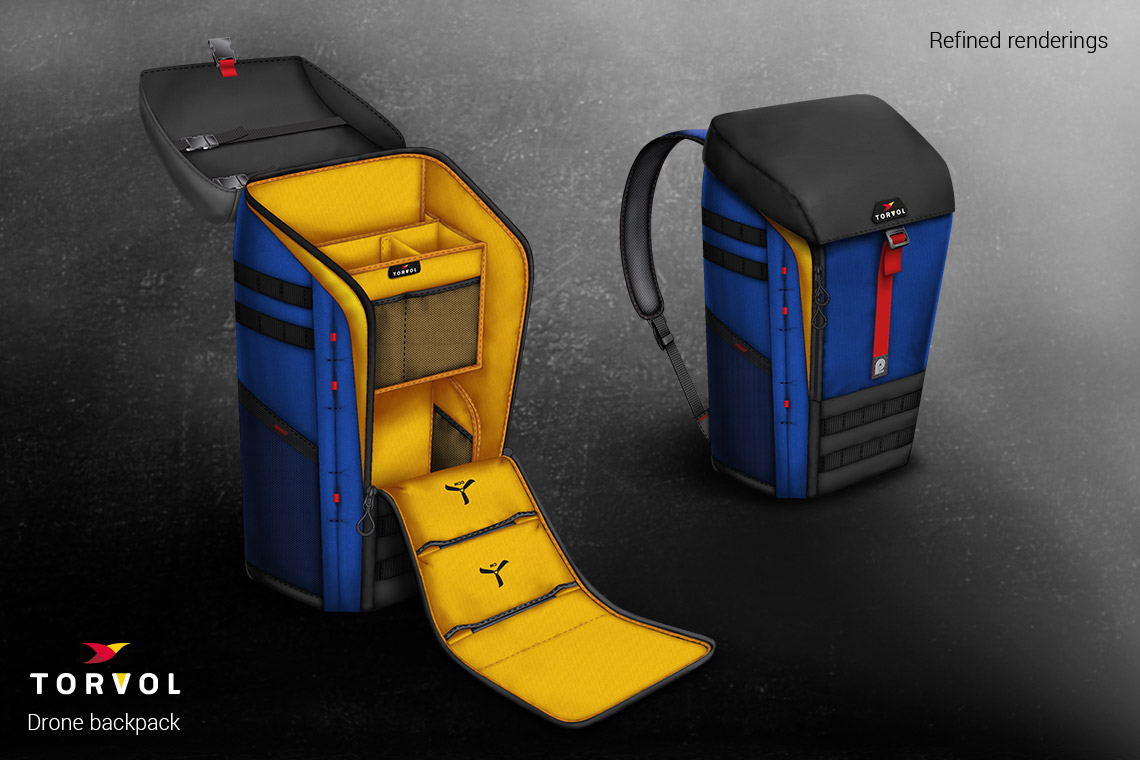 The result: After a fast-paced introduction to the company and research about this emerging market of FPV and freestyle drones, I was able to help Torvol redesign and finalize their modular backpack and pouches range successfully. The products are available online: https://torvol.com/freestyle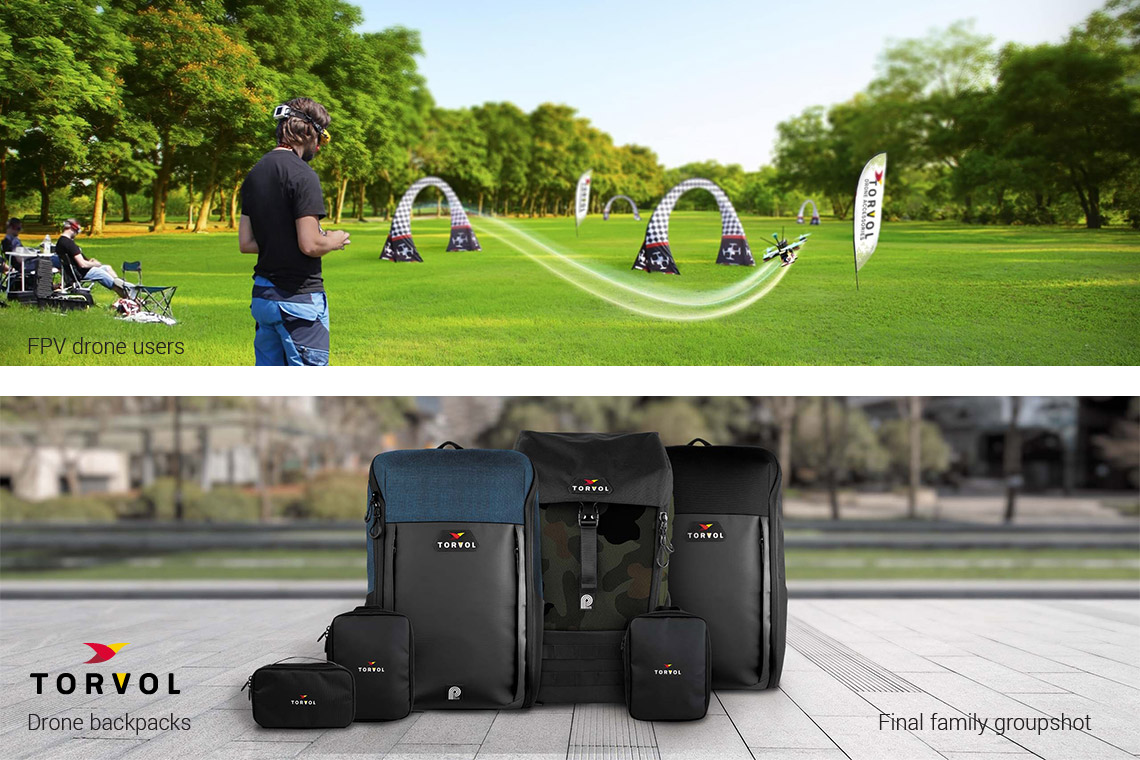 Initially I had to spend a lot of time to research the many intricacies not only of FPV drones in general but also the many user interaction aspects that define and complicate the design of such highly technical bags. The users are very particular in their needs and there are many components needed for using and repairing the drones on site. All these specifics I had to learn very quickly in order to be able to help Torvol improve their bag models.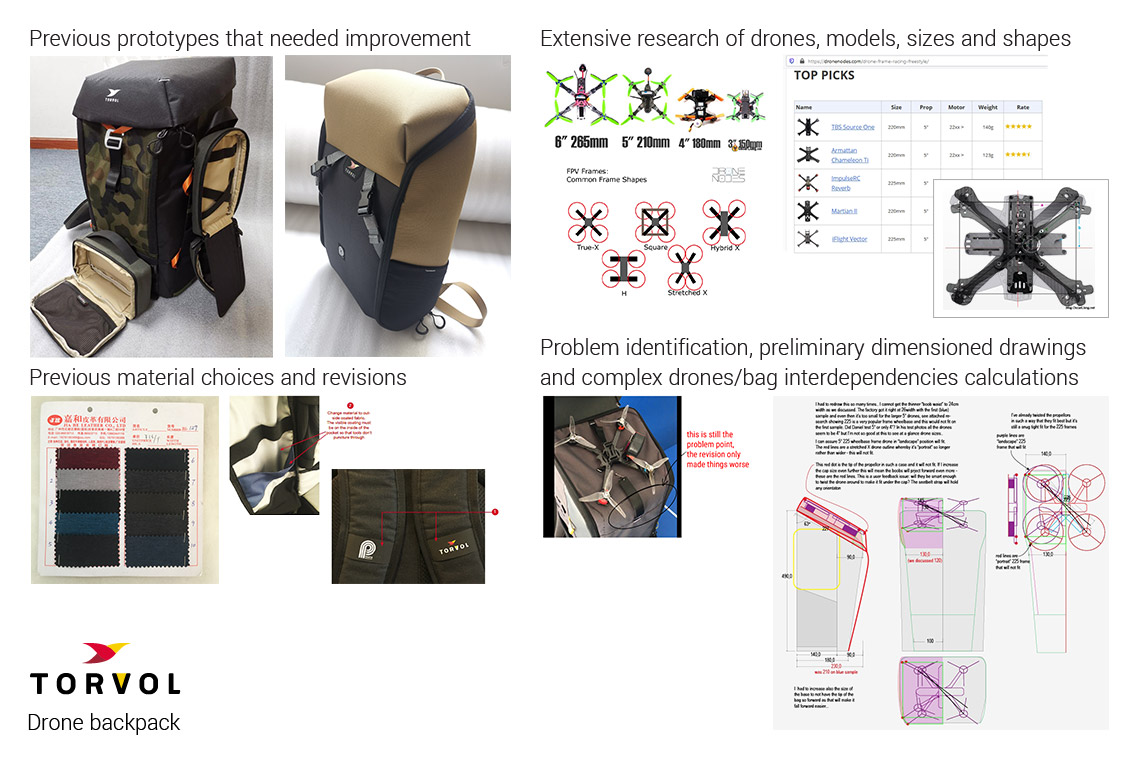 One on the main goals was to re-build the flagship of the modular range, the Freestlyle Urban Carrier Backpack. I re-designed and re-dimensioned all of the patterns and applied new reinforcement strategies to the body of the bag so it can stand and carry top-heavy loads. I also re-designed the cap-flap to accommodate a drone underneath while preserving the clean lines and stylish look of the bag. I also proposed some new usability features and colors.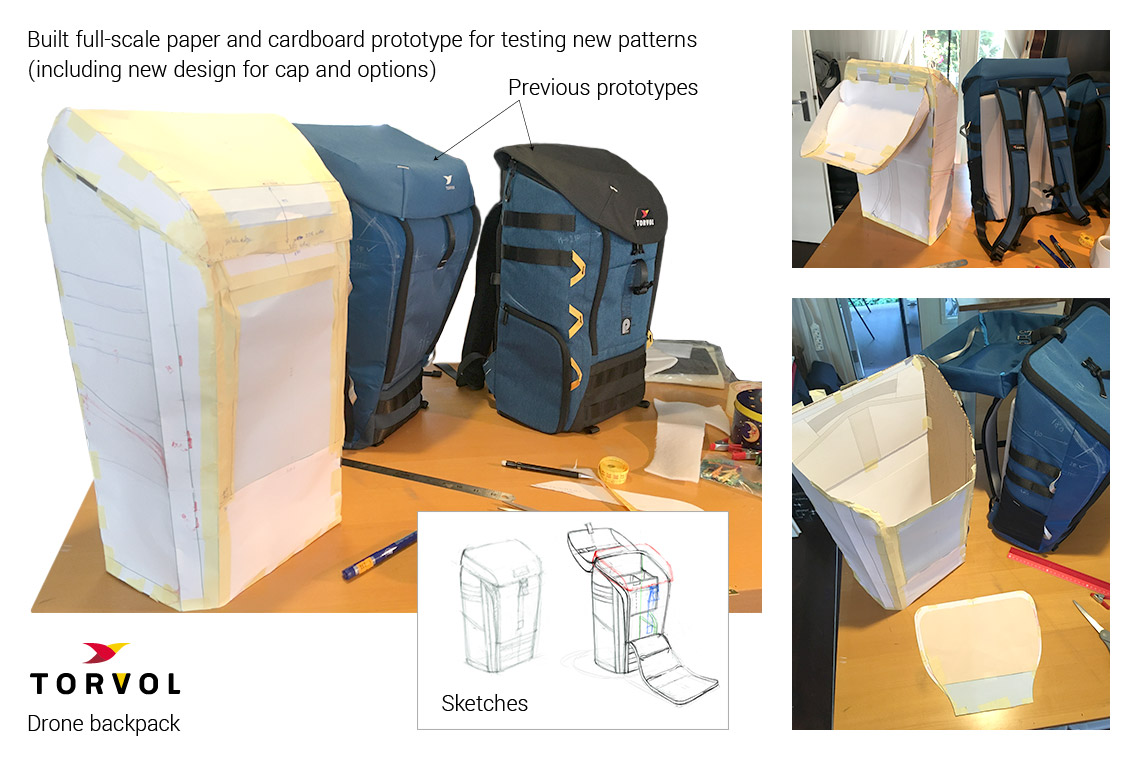 Because of the complexities and sensitivities of the drones themselves and how they needed to be carried on the outside of the bag as well as all the many tools and accessories needed by the pilots while using this bag, the Tech Pack of this bag was quite intricate. The fact that there had to be a heavy controller placed at the top as well as zippers to provide quick-access to other components inside the bag provided additional challenges that we solved.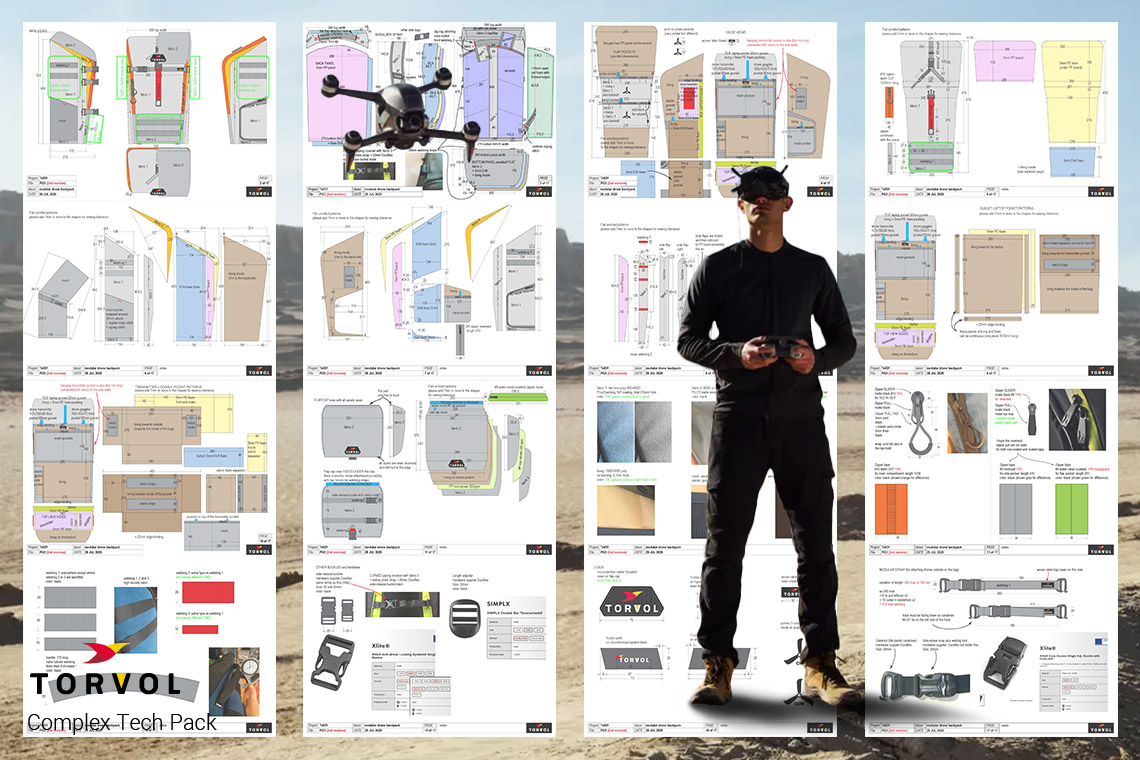 The concept of the Carrier Backpack included previously-designed MOLLE modular pouches but they were not dimensioned correctly so I worked on finalizing these as well. I also improved the patterns and usability of the other backpack in the range (The Urban Backpack) and as such I contributed to the successful launch of this new drone backpack range on the market.