The brief: For my client XL Concept I designed various travel bags and toiletry pouches according to the Calvin Klein Fragrances brief received.
The result: An accelerated design process that included strategy and research, concept sketches and renderings and factory sampling instructions. All steps were made in collaboration with the in-house design team.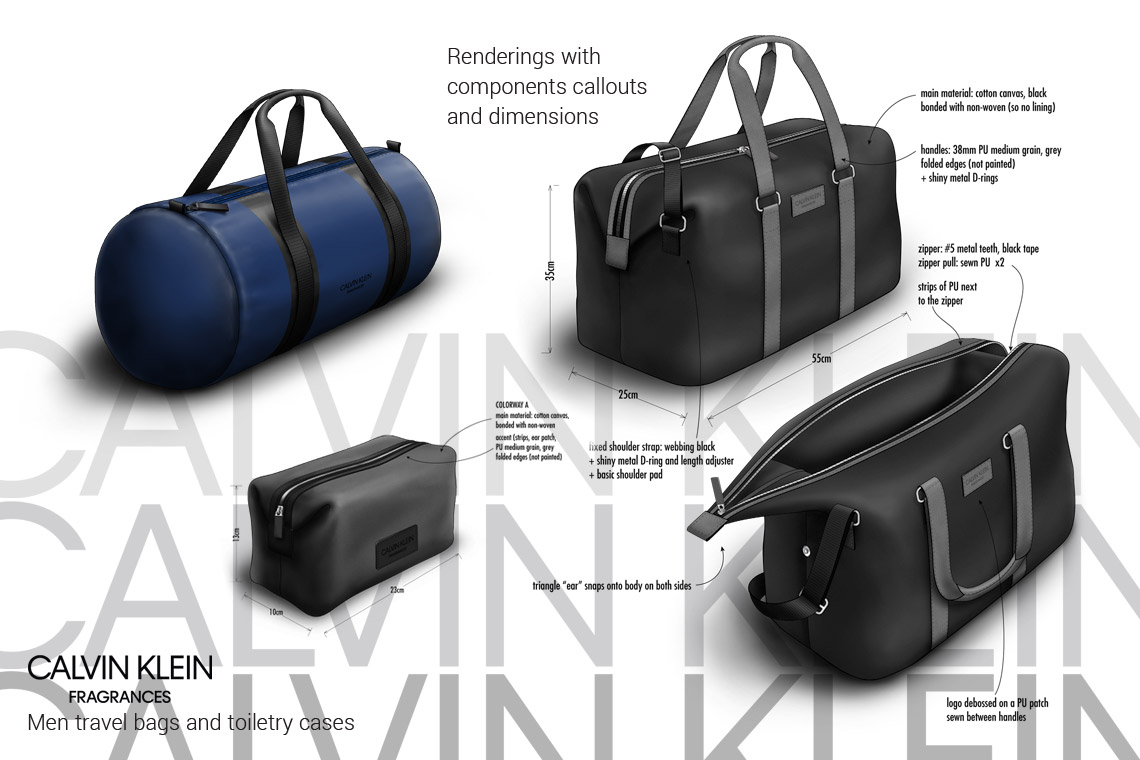 Most of the bags presented in this chapter are "gift with purchase" (GWP) marketing solutions and careful integration of the brand details and campaign vision had to be observed while keeping the price competitive.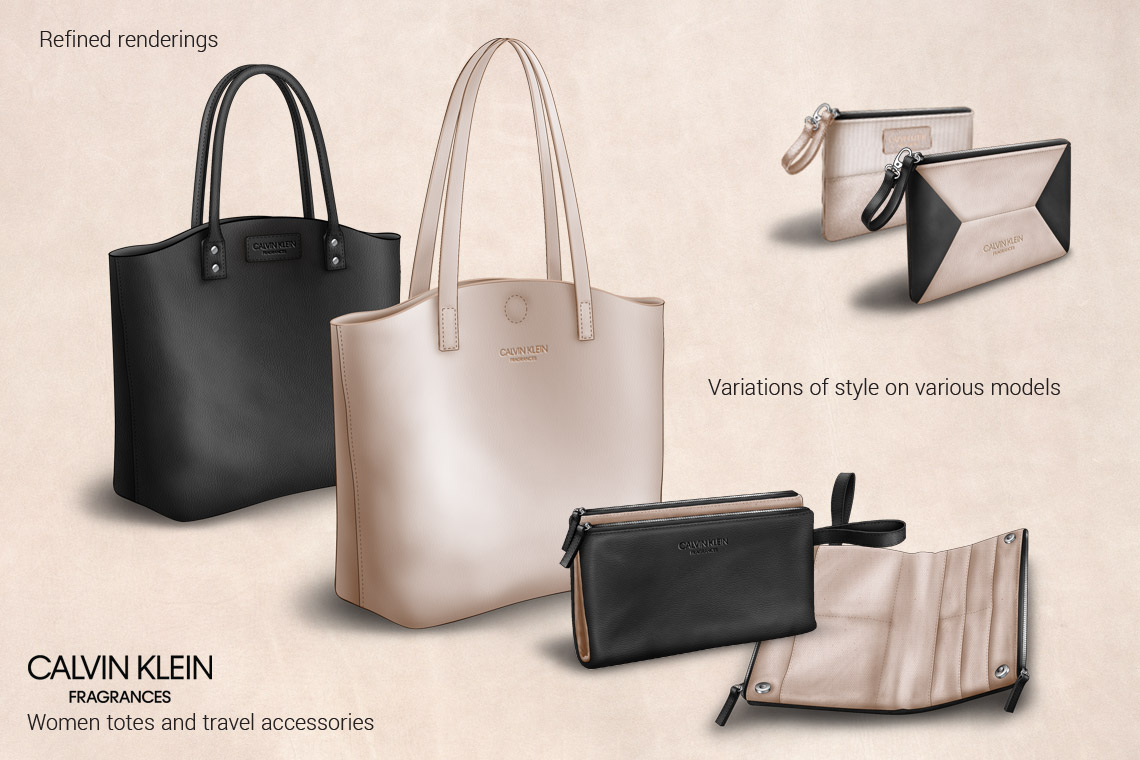 For the CK One brand GWP department I designed a few backpack models that were within the brief guidelines and strict budget parameters. As freelance bag designer I worked in close collaboration with my client XL Concept's in-house design team.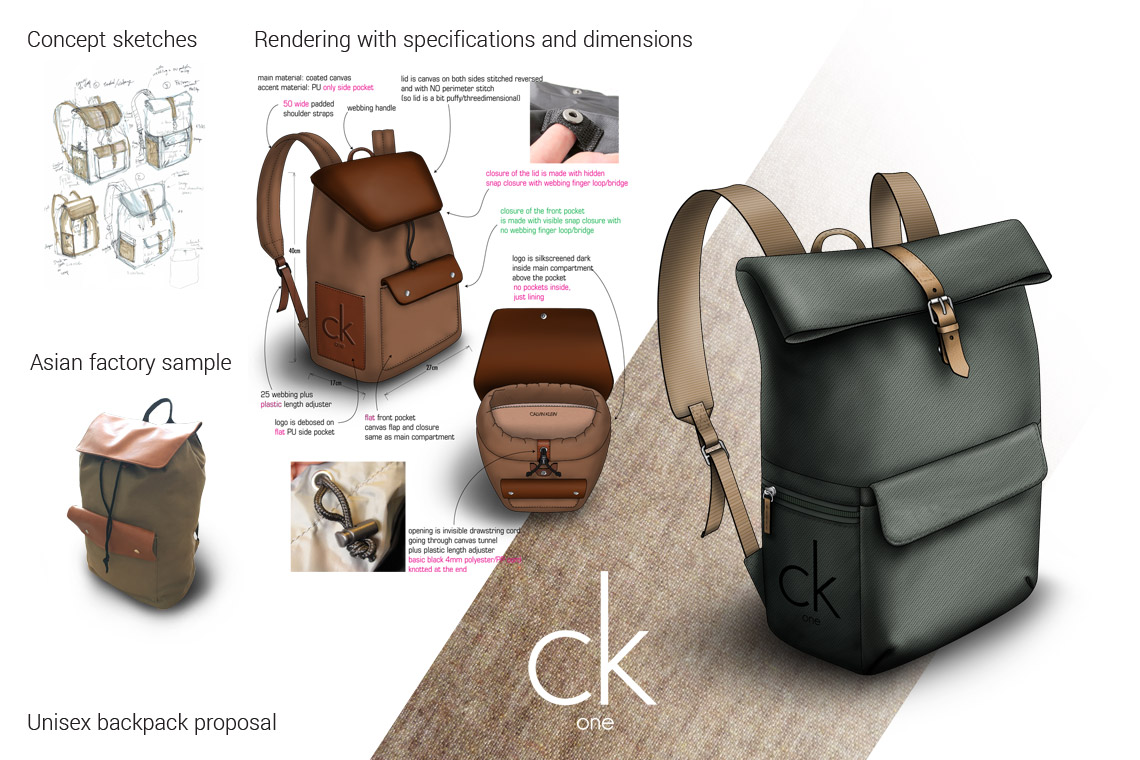 Also for XL Concept I produced some designs for their Lacoste Parfums brand / GWP department: men travel bags and toiletry pouches that were on-trend, used quality trims but were also price-conscious.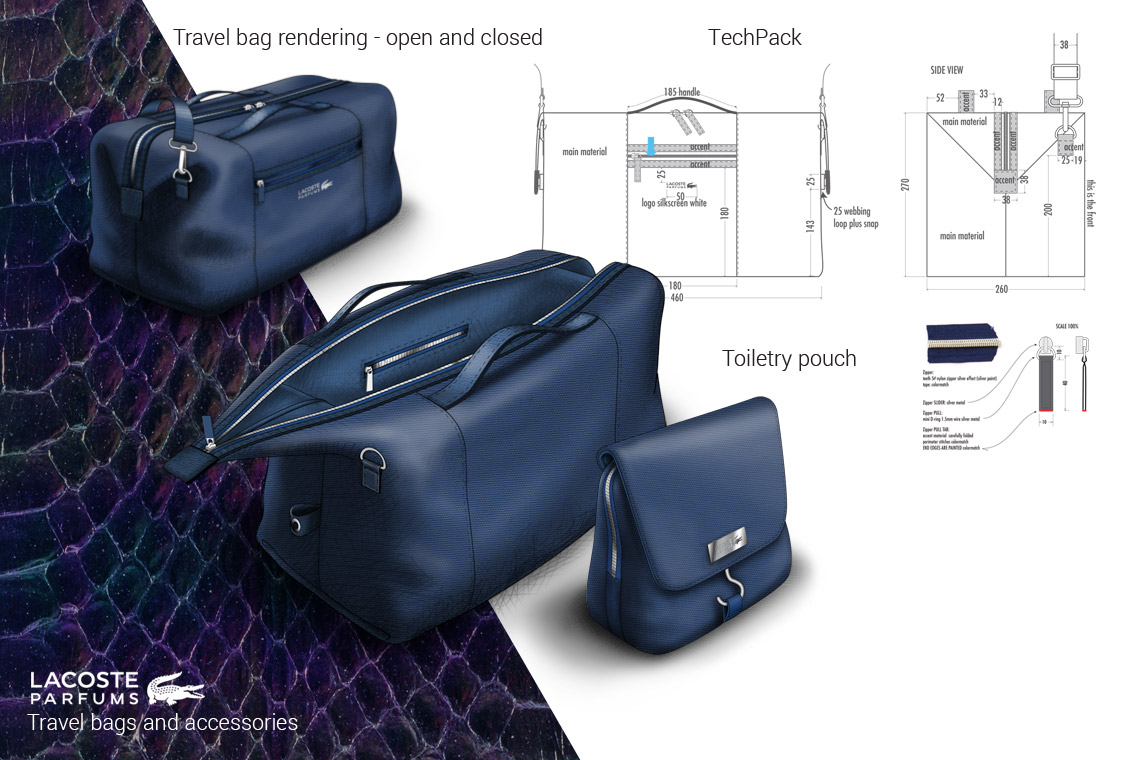 For the Nautica brand GWP department I designed a few toiletry cases following a 5-step design process: research and strategy, ideation, refined perspective renderings, technical specifications and sample revisions.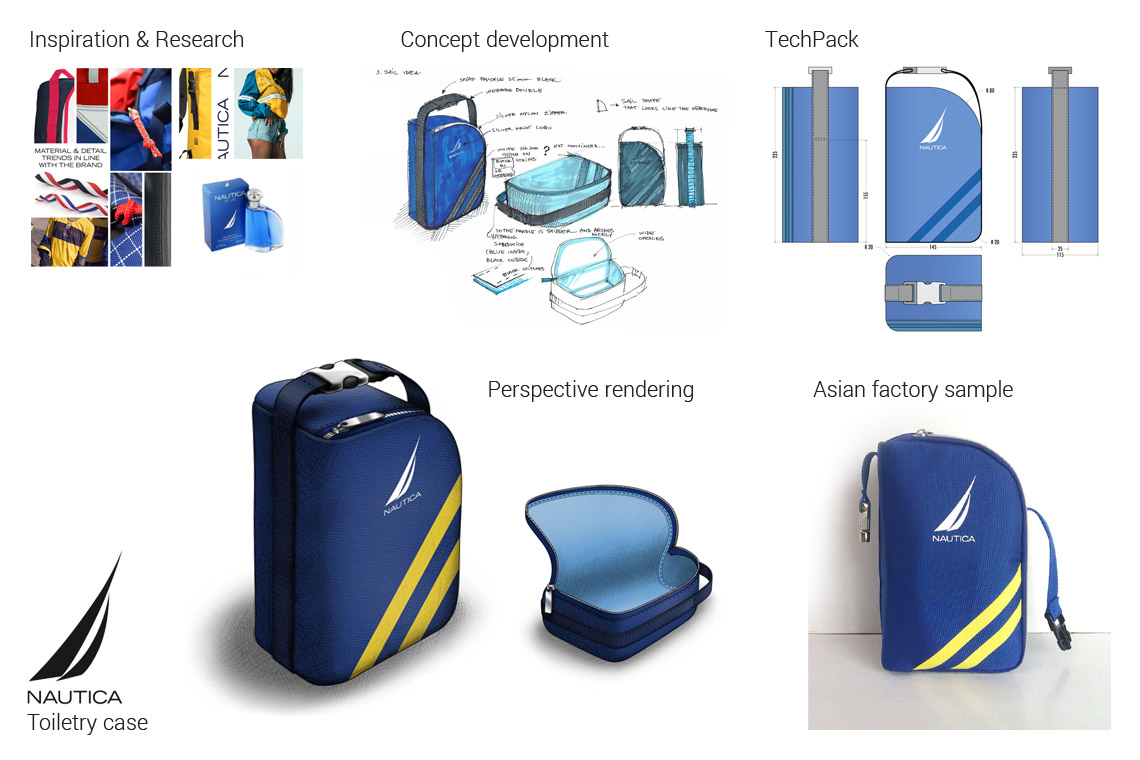 The Hugo Boss perfumes marketing department hired my client XL Concept to design some totes to be used as gift with purchase for an upcoming ad campaign. I helped out the design team with bag renderings and technical drawings.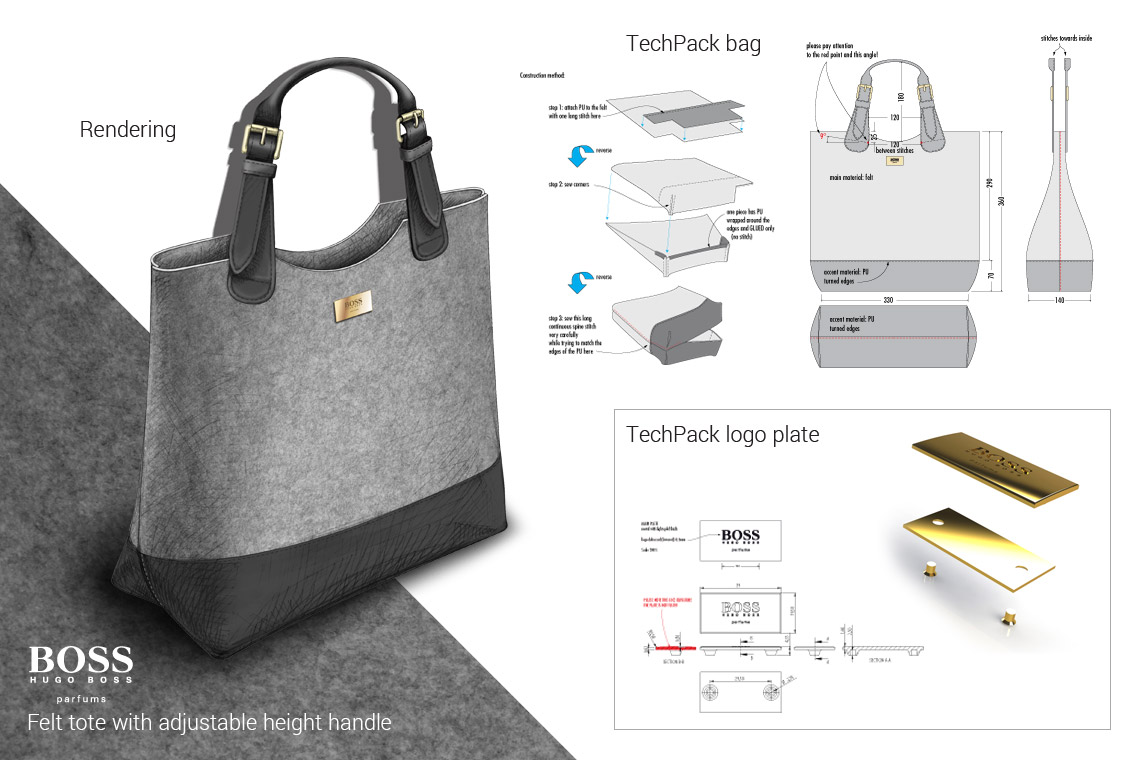 For the whiskey brand Dewar's GWP marketing campaign a new range of gift bags was necessary. Great attention was given to brand-inspired details: copper metal hardware and a sophisticated timeless elegance. The range consisted of (trolley) travel bags and shoulder bags.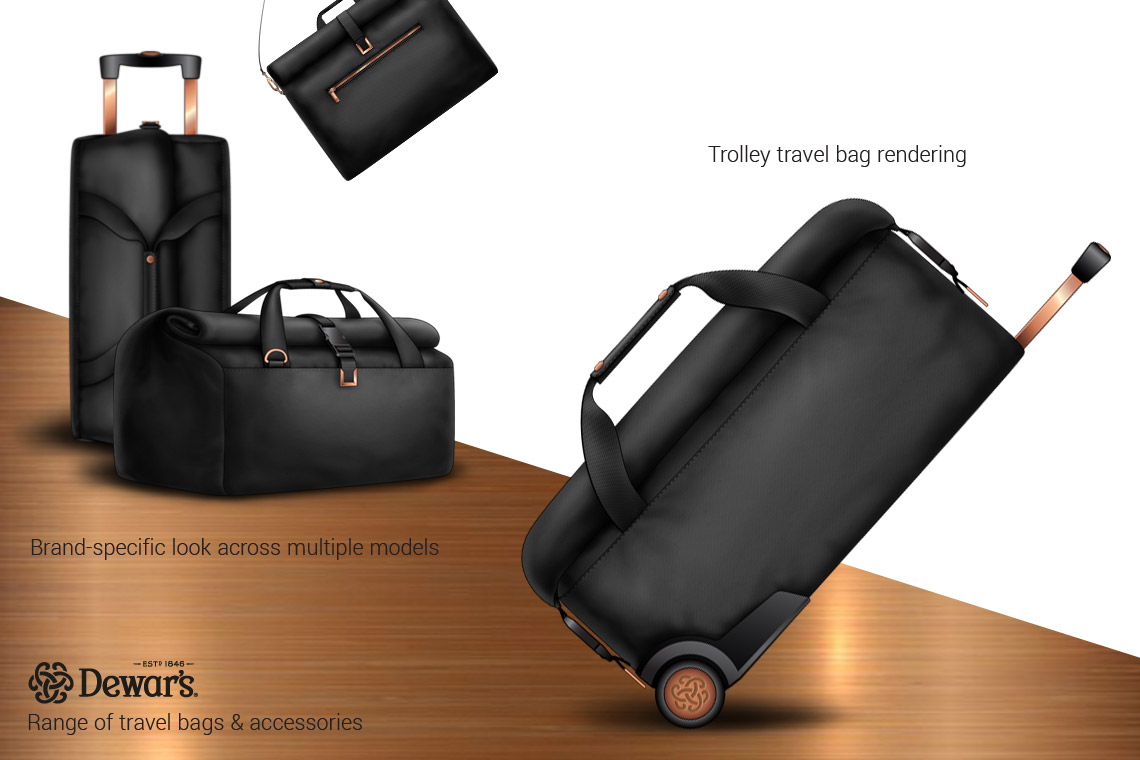 For the Daisy – Marc Jacobs perfume marketing department I helped the in-house design team from XL Concept to design and visualize bags and totes for their presentation. I also produced detailed TechPacks for the Asian factories to guide them in their prototyping efforts and helped with the sample refinement process.