The brief: create a family of bags where the highly water-resistant features would not be visible or technical but instead hidden and intrinsic. Also all the models must provide integrated storage for an existing line of award-winning umbrellas (both travel-collapsible and full-length).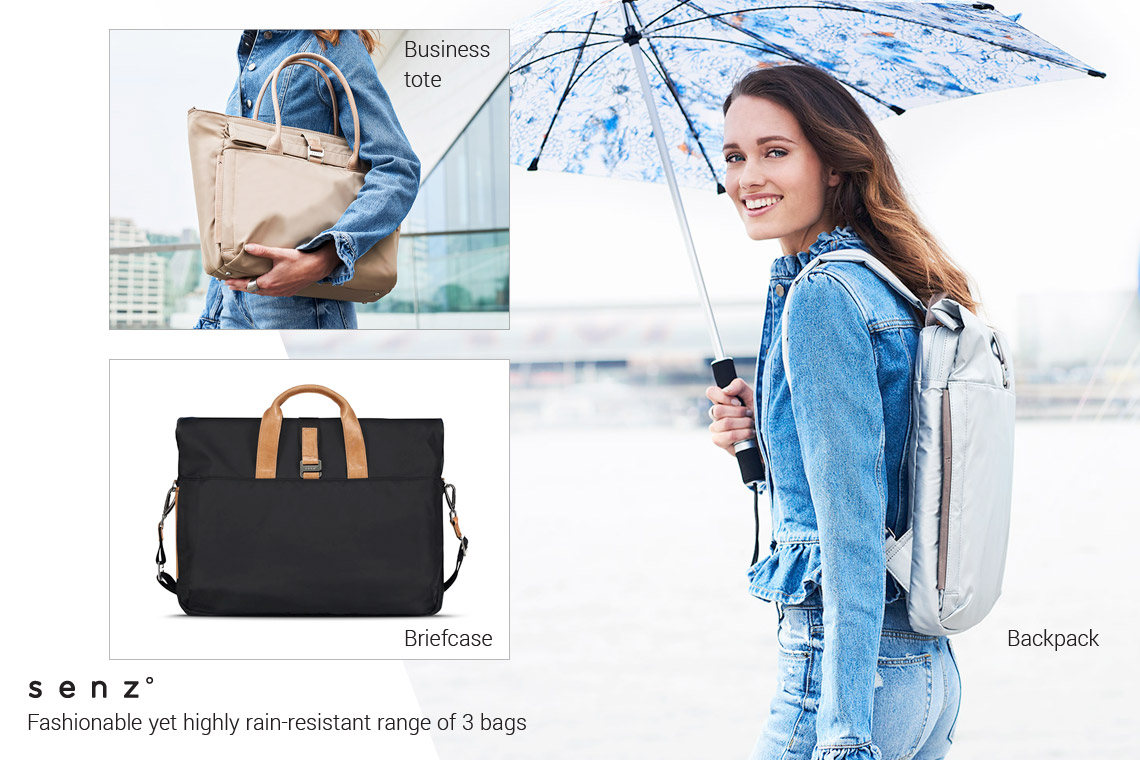 Result: a collaboration between myself, the internal designers and a sewing specialist that yielded an innovative bag range: a backpack, a briefcase and a business tote that are both highly water-resistant and fashionable. A minimalist clean look combines with a wealth of features in 3 unisex bag styles.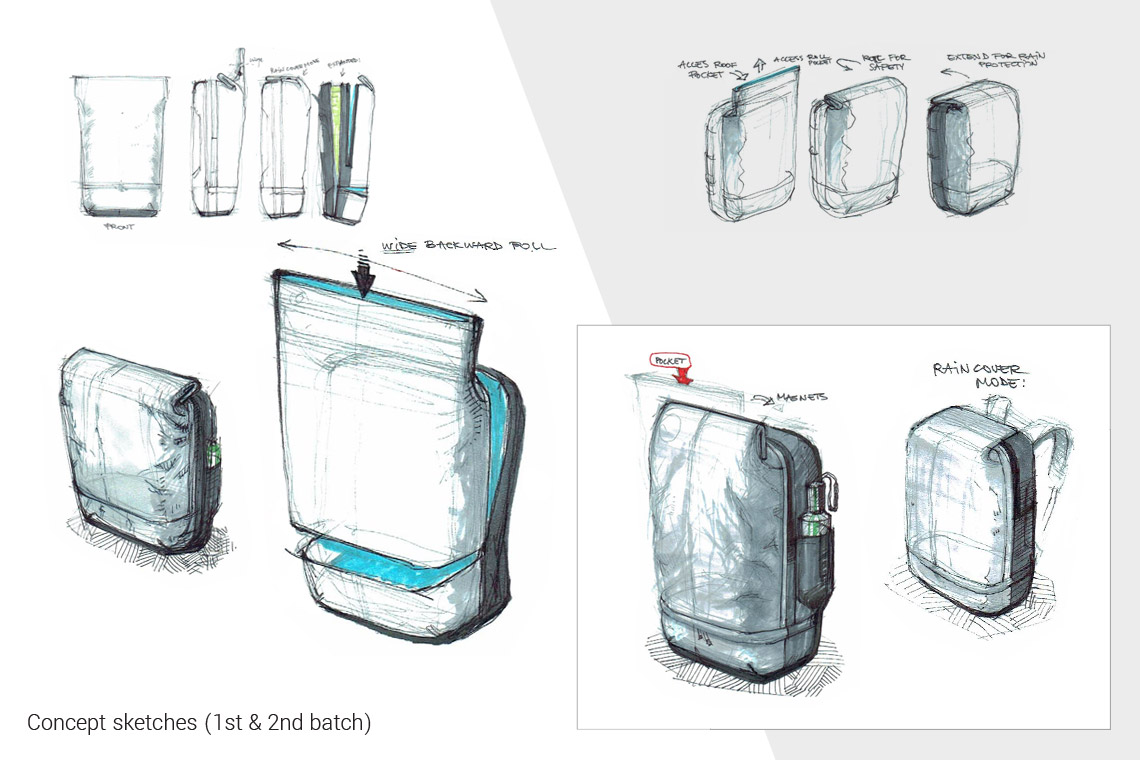 All the models benefit from a special reversed magnetic closure that protects the contents from rain, many pockets and smart organization features. Several batches of sketches were necessary to align our design visions, this is there the creative magic happened.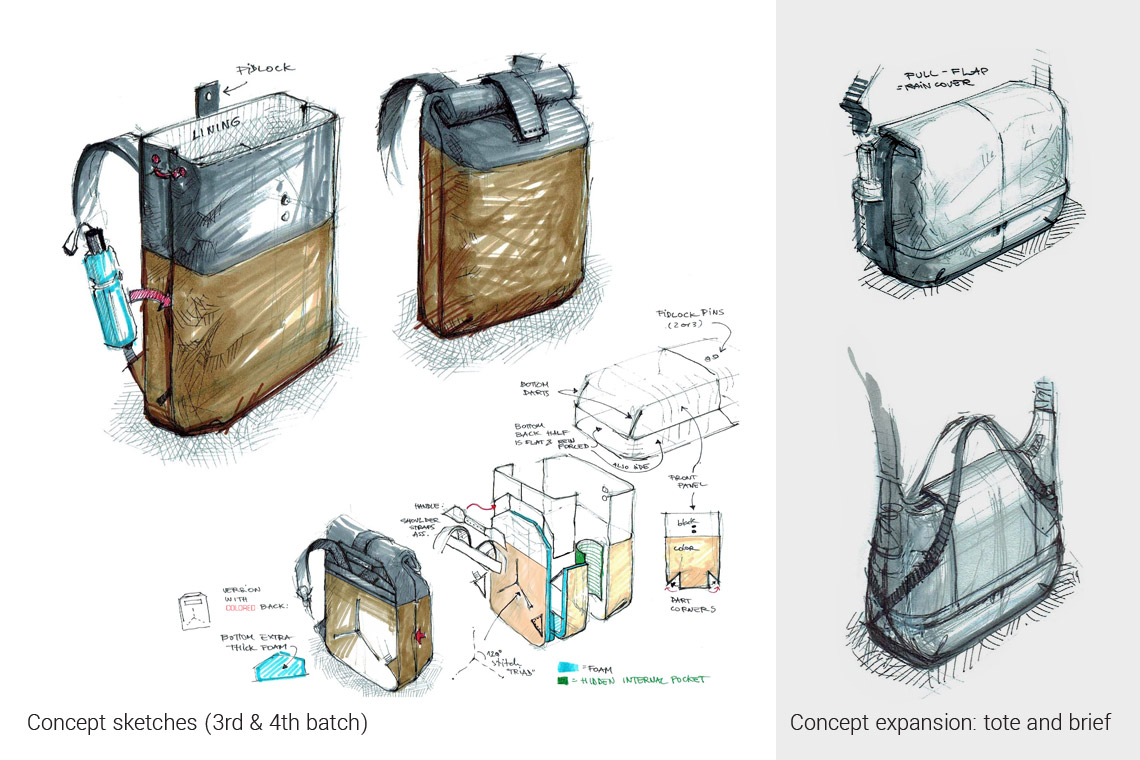 After a model was agreed upon by the team I made an initial Tech Pack where I dimensioned the main panels and thought about the sequence of steps in production and in general about how the bag will be put together. With this I created a paper prototype to check my assumptions.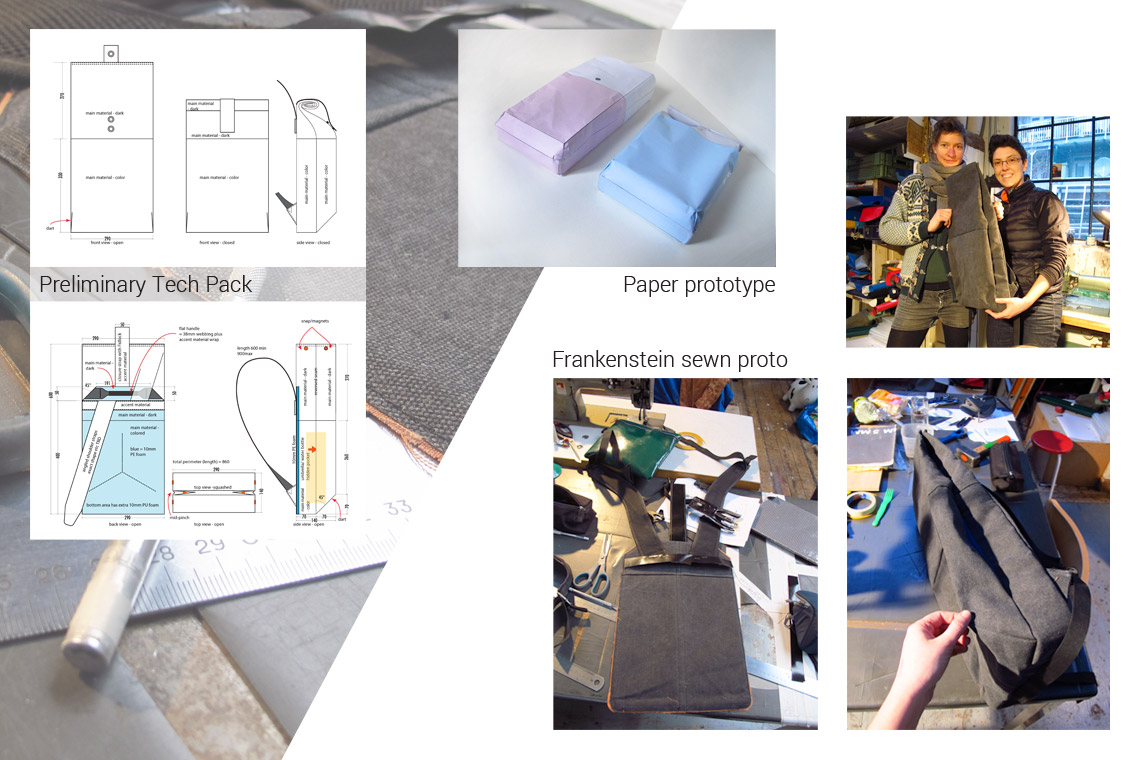 With the initial patterns established I then created full-size patterns using a CAD program, I printed and cut these and these in turn were used for cutting the fabric pieces. The prototype was sewn in collaboration with my collaborator at Stitsj.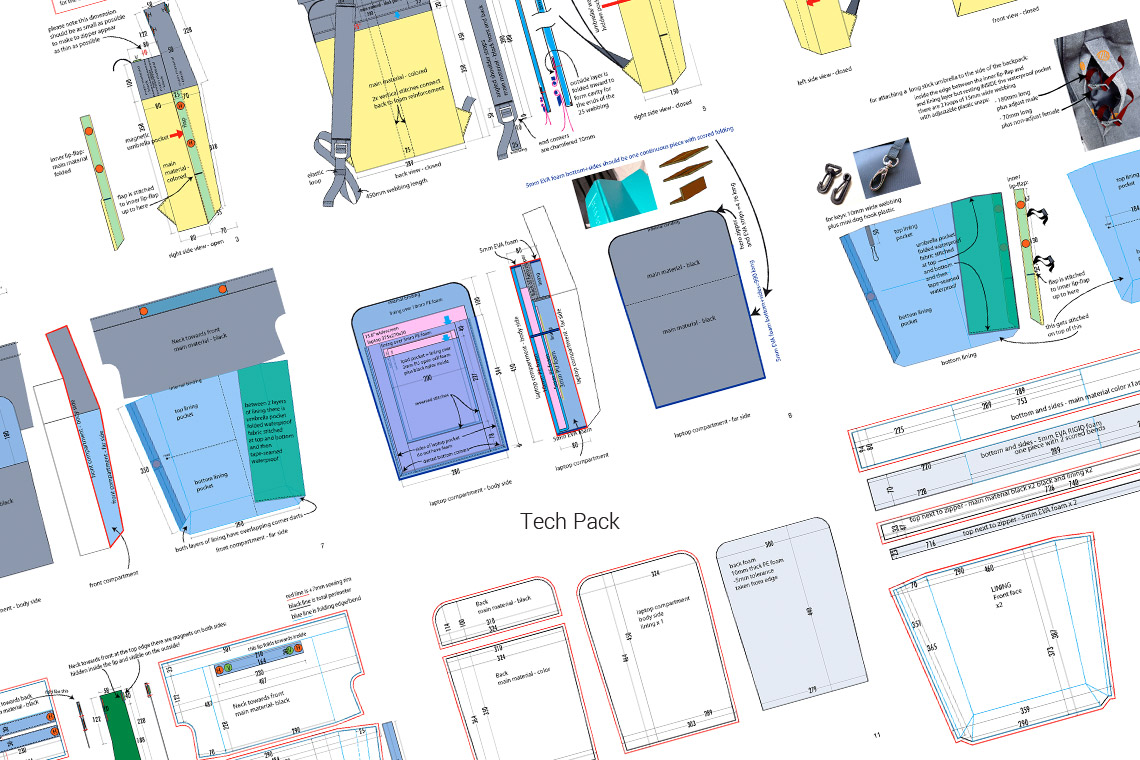 After the first prototype was tested and the internal designers gave their feedback a Tech Pack was made: patterns, fabric choices, layer sequence, construction indications, pockets, trim specs, everything had to be specified. This is also called a Production Guidelines.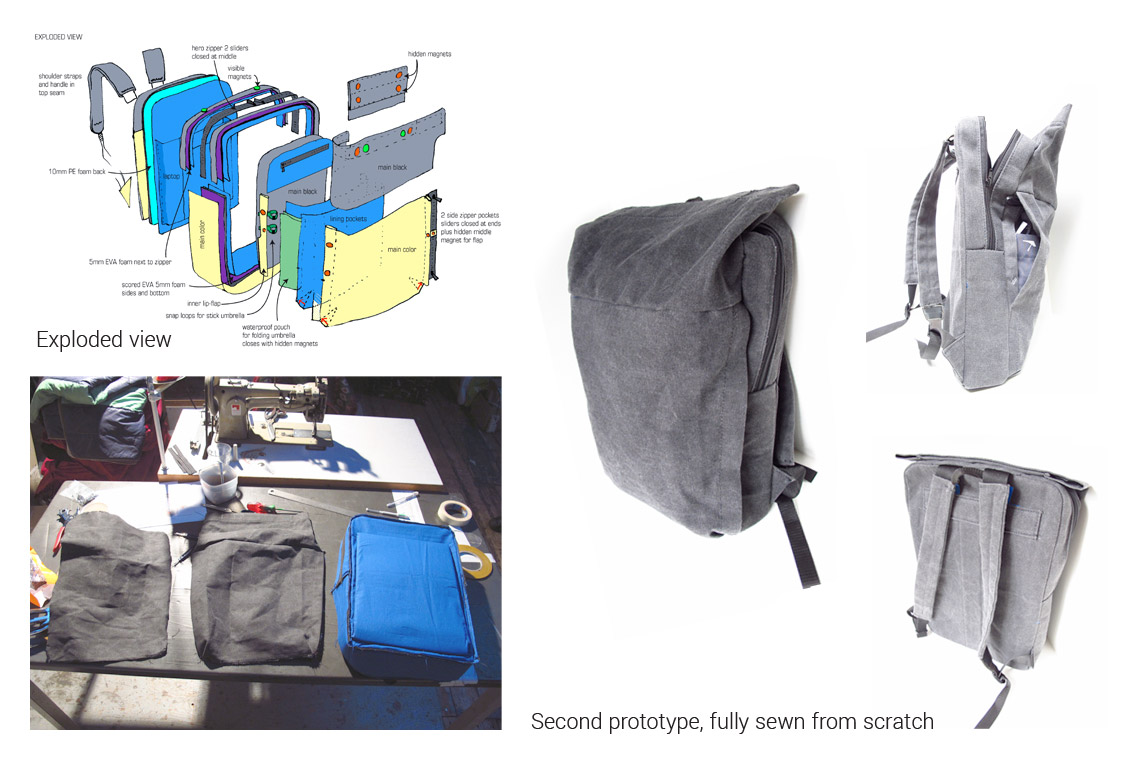 After the first model was done I designed the other two models that shared most of the materials and features. Sometimes this translation step is quite difficult if this ulterior step is not considered in the initial stages.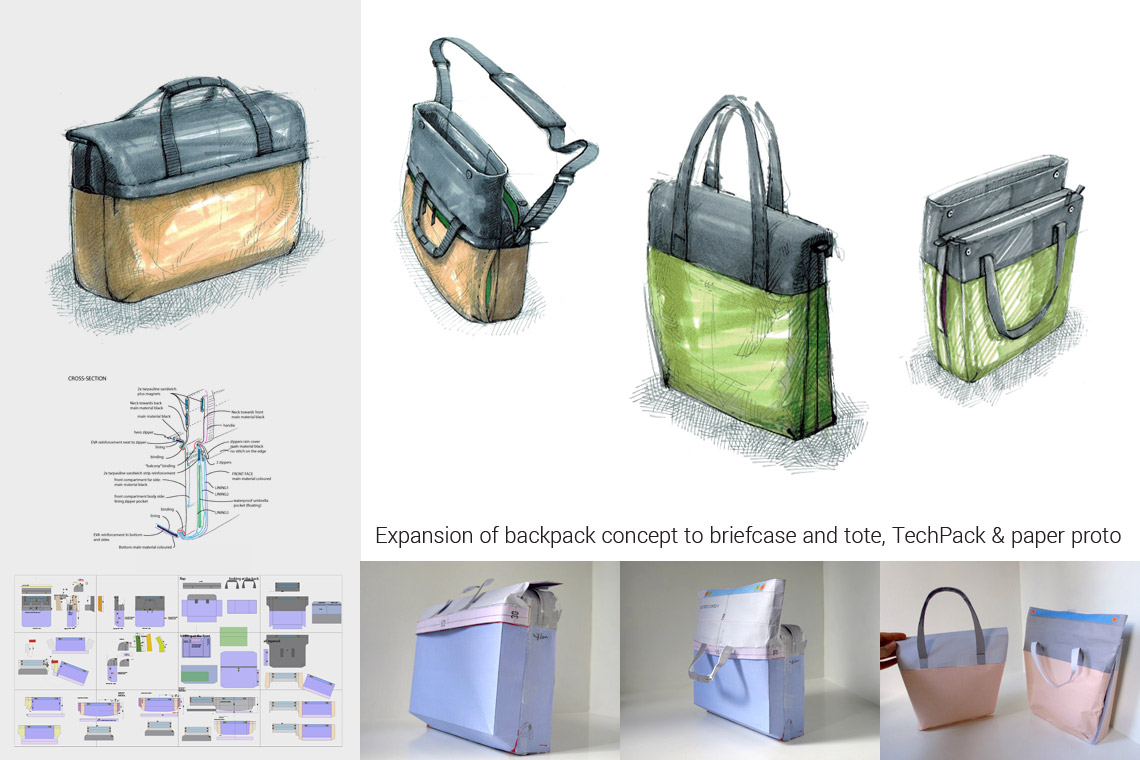 Many rounds of samples were necessary to compare factories, their craftsmanship and price. The bags were tested and revisions were communicated with the factories. Final fabric and color choices involved also the marketing department and deluxe fashion materials (nylon and leather) were chosen.