The brief: Gecko Covers, a successful manufacturer of e-book reader and Ipad cases gave me and my collaborator Titus Verbeek the assignment to come up with new innovative models for their assortment.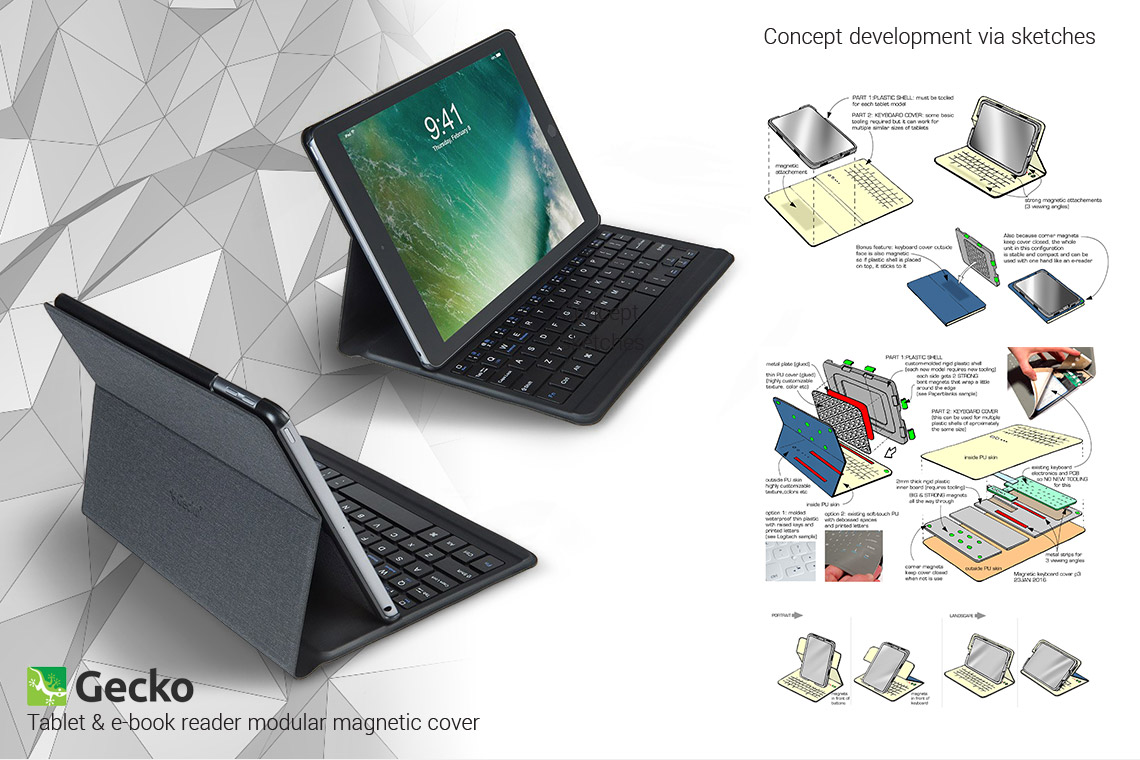 The result: A new modular idea to magnetically interface the plastic molded case (which had to fit snugly each new version of reader) from the flexible jacket cover that also contained the keyboard. The idea came about after a few brainstorm sessions with the client and configuring existing components in new assemblies.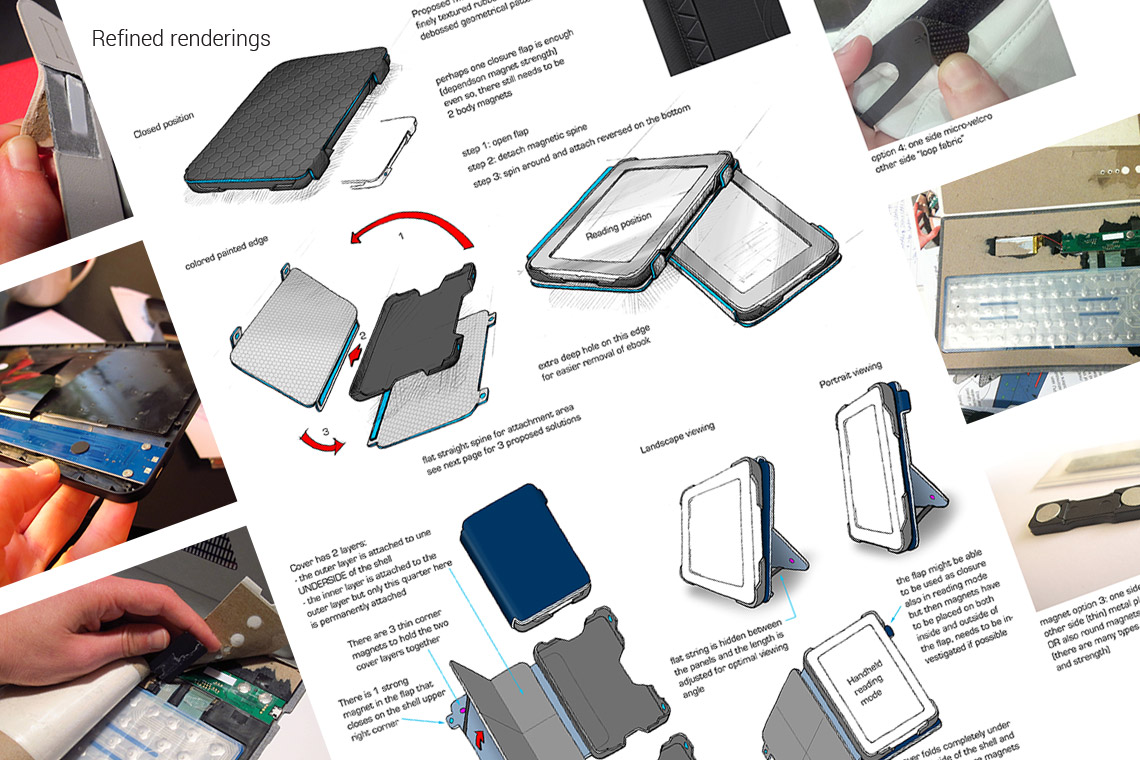 Besides the winning concept a few other concepts were presented, each encompassing various build solutions, folds and possible materials. In all the concepts presented great attention was given to the various user-case scenarios and providing various angles of use (for reading or writing).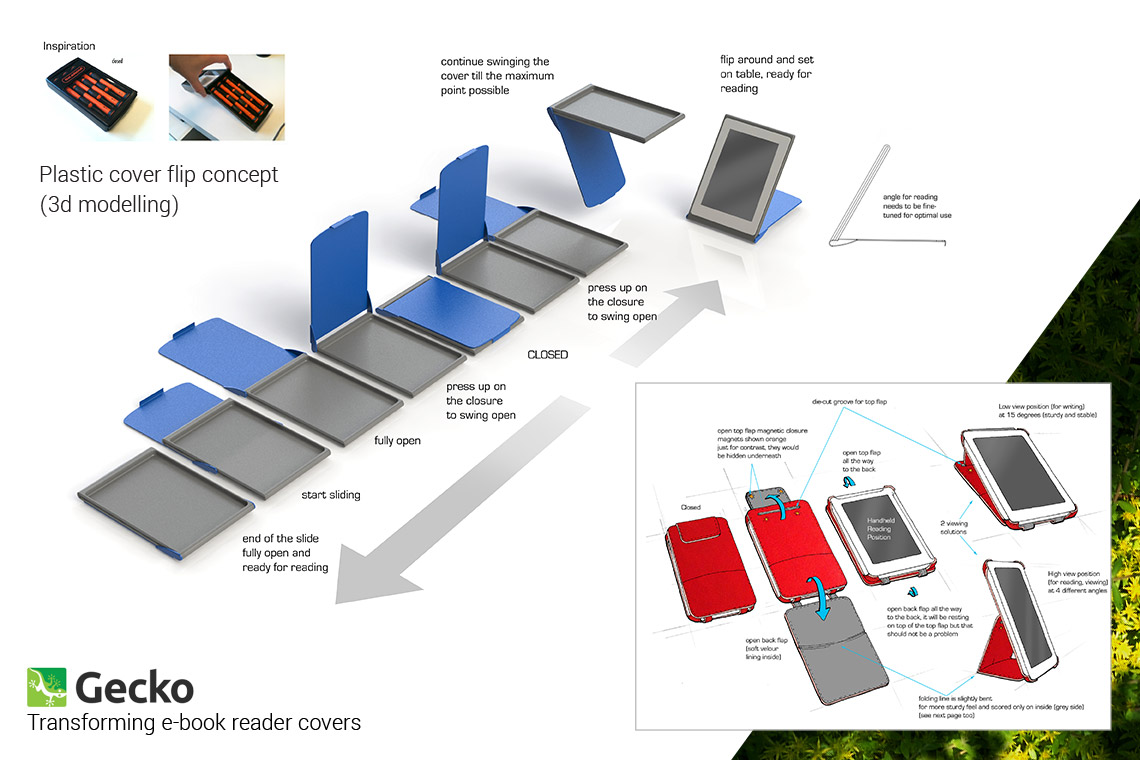 As part of the PF Concept team we designed various small leather goods and travel accessories within the licensed brand Balmain. This concept was a masculine business direction we called Chamonix and it encompassed also bags and writing instruments as well as usb sticks.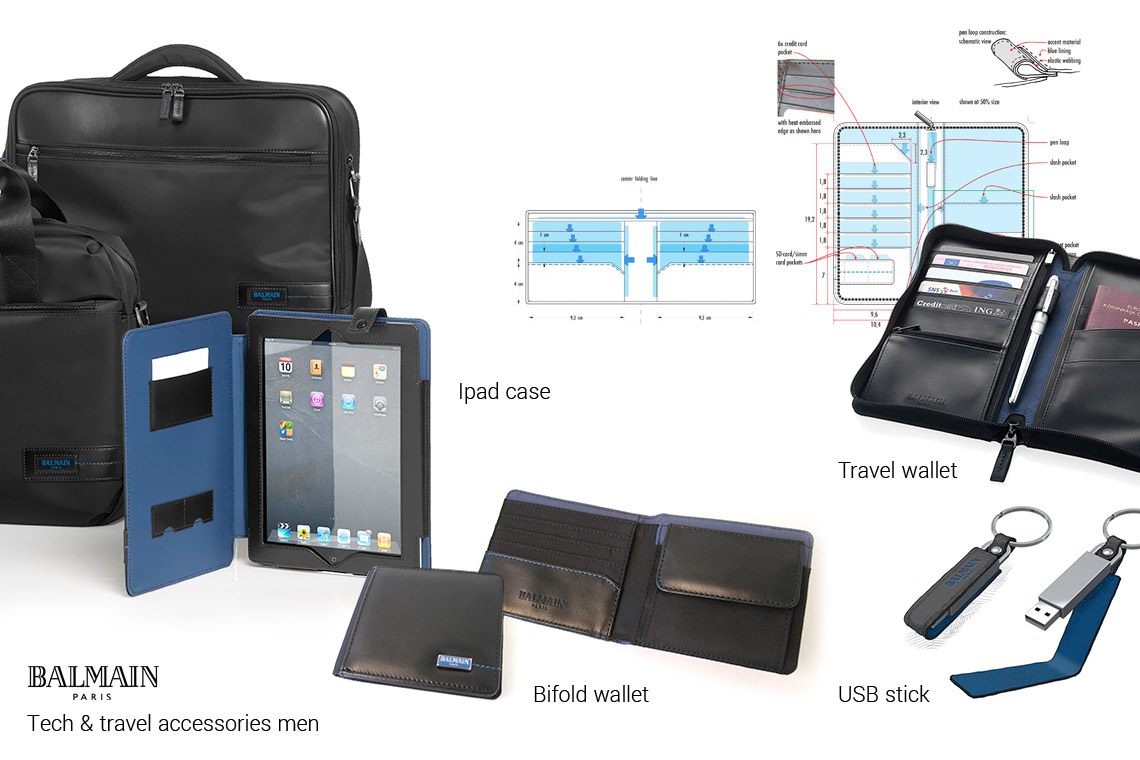 For the same Balmain brief and in a similar way we had to design a line of accessories for women, we called this line Deauville. All the various products were styled in the same fashion with great care for details, workmanship, fabrics and colors in order to adhere closely to the art direction from Balmain, Paris.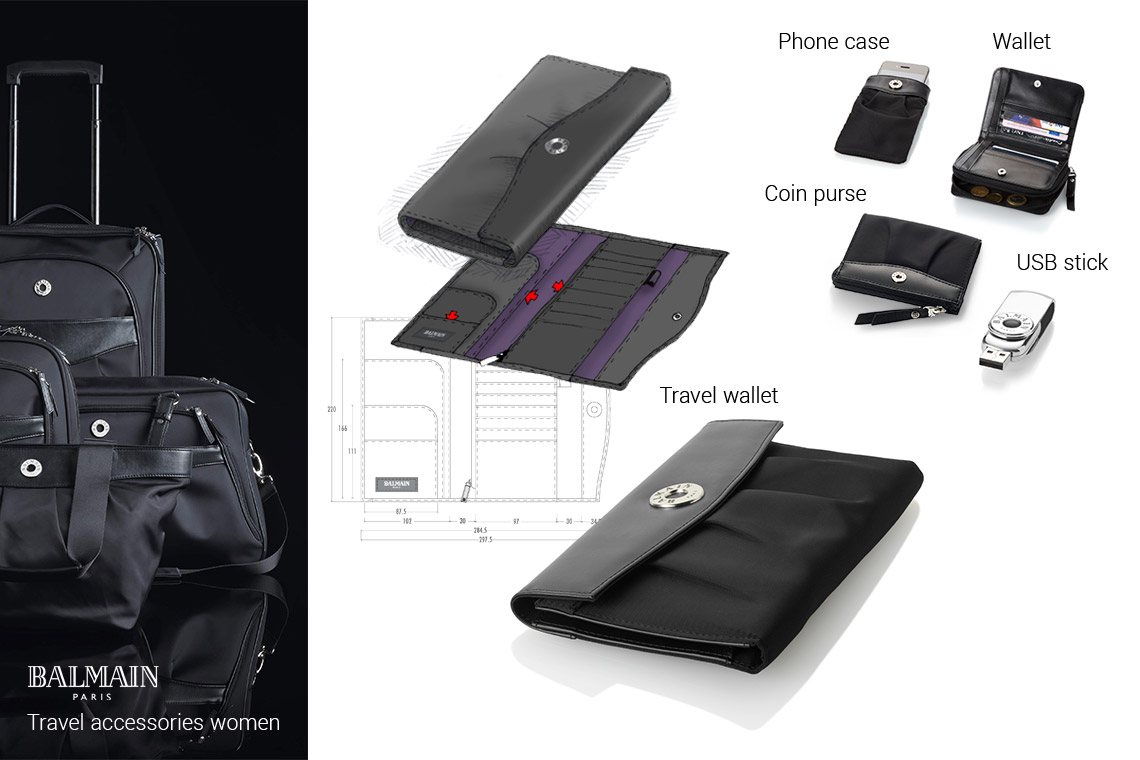 Another brand supported by PF Concept is called Marksman and it is targeted at the modern sophisticated business professional. We designed various travel items, tech cases and accessories that aligned themselves with the clean and edgy aesthetic of this target audience.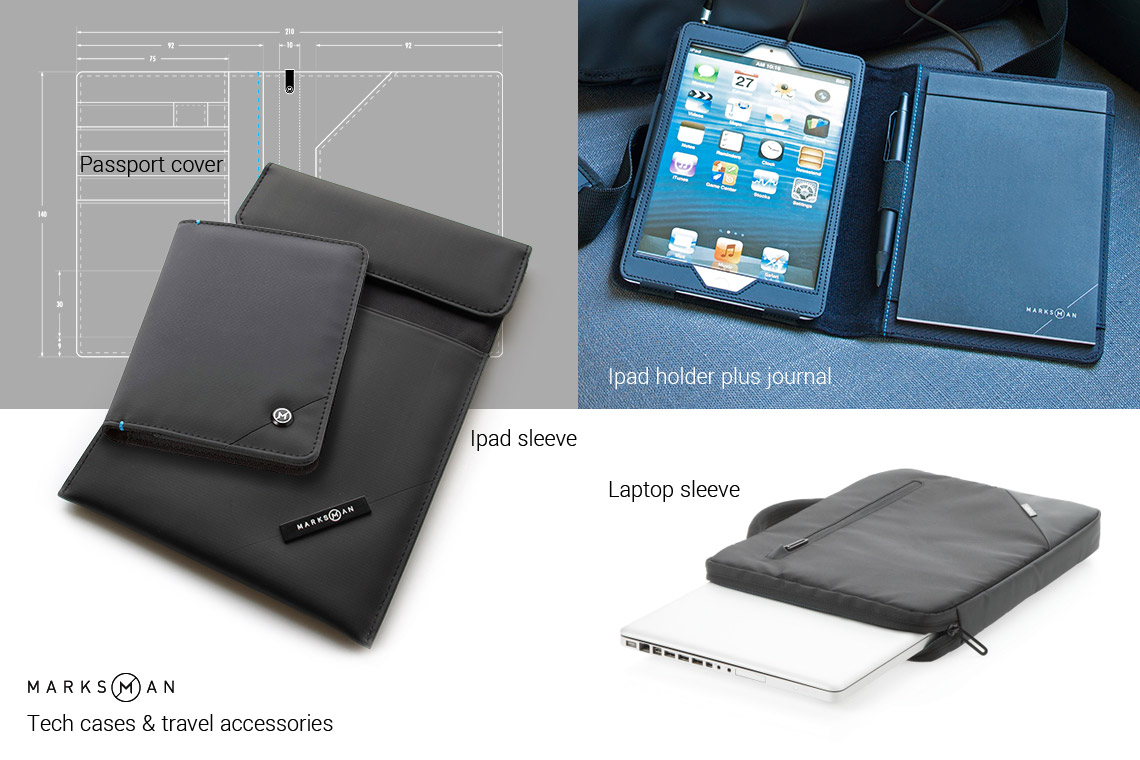 For ANWB's sub-brand Travel &Co I designed a range of simple travel cases, passport and car documents holders. The styling had to match the simple, neutral, unsophisticated style of other existing items in the range and pricing was very tightly controlled.