The brief: create a family of bags with excellent protection from the elements for the outdoor enthusiast that also fits well for cycling or doing sports in an urban environment. The bags have to integrate with an existing range of technical jackets and sportswear.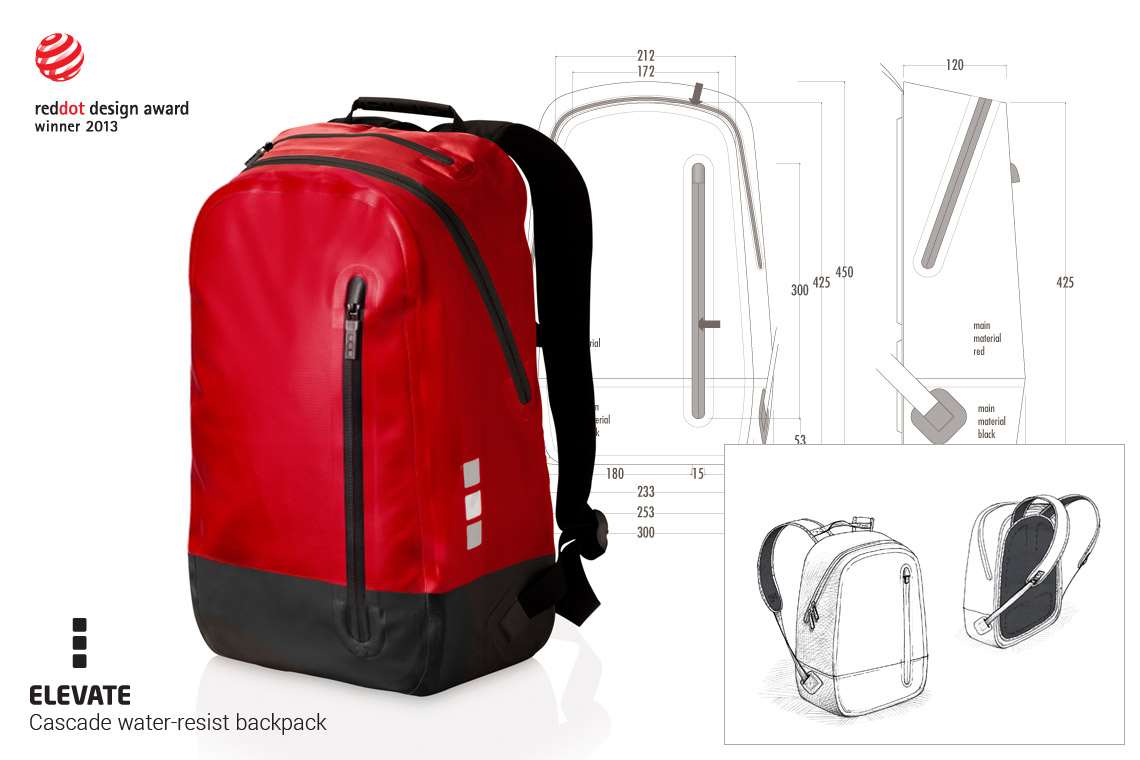 Result: a range that uses special ultrasonic welding techniques rather than sewing to ensure high water-resistance. The backpack from this series was awarded a Red Dot Design Award for its unique ability to integrate technical production methods into an everyday-use item, the jury was impressed also with the clean design language and subtle branding elements.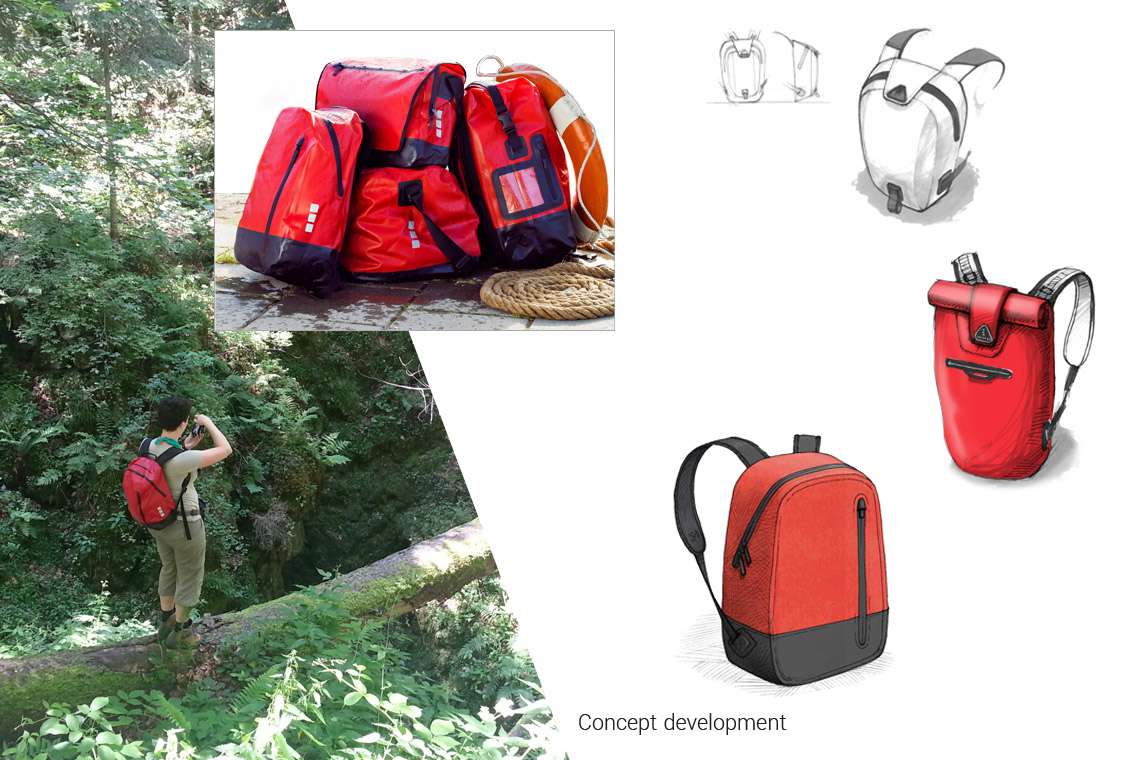 Attention was given to the ability to translate looks and features across multiple styles. Closures were given special attention as zippers cannot be fully waterproof but ensure ease of use and roll-top closures are fully watertight but less functional, in the end we designed both types of backpacks.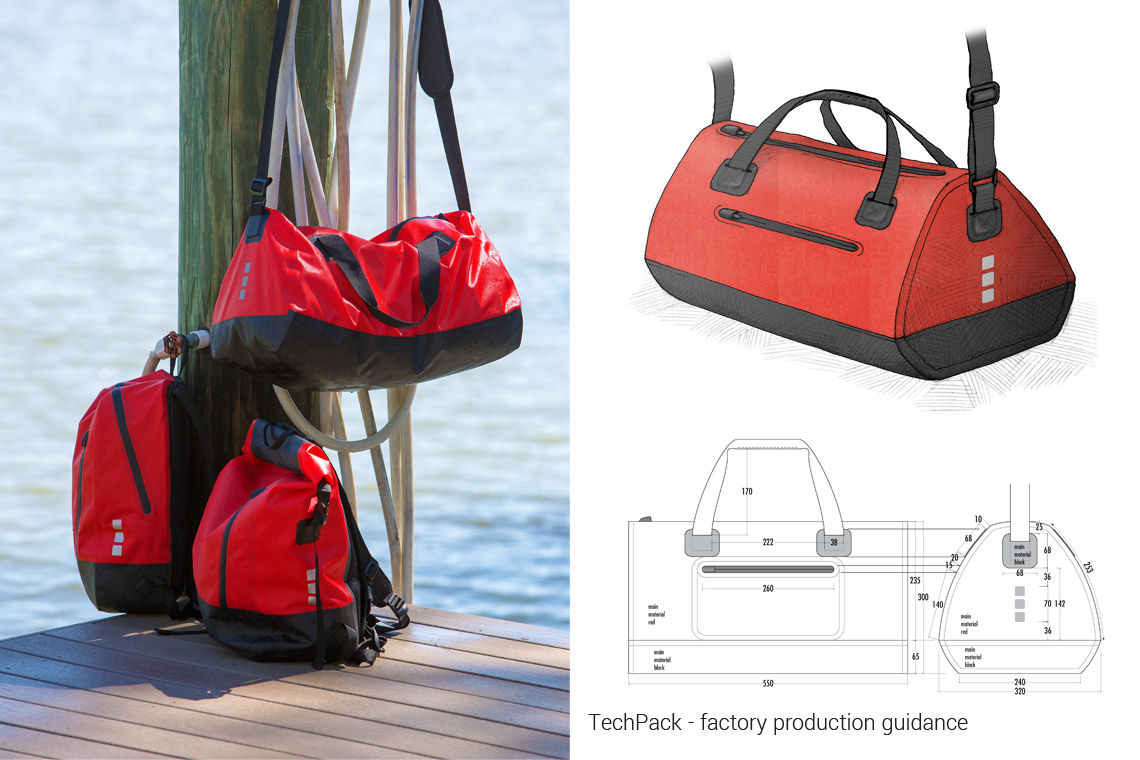 After a visit to a specialized weld factory in China the bags were designed keeping in mind the technical restrictions imposed by this highly specialized production method called ultrasonic welding or RF-welding.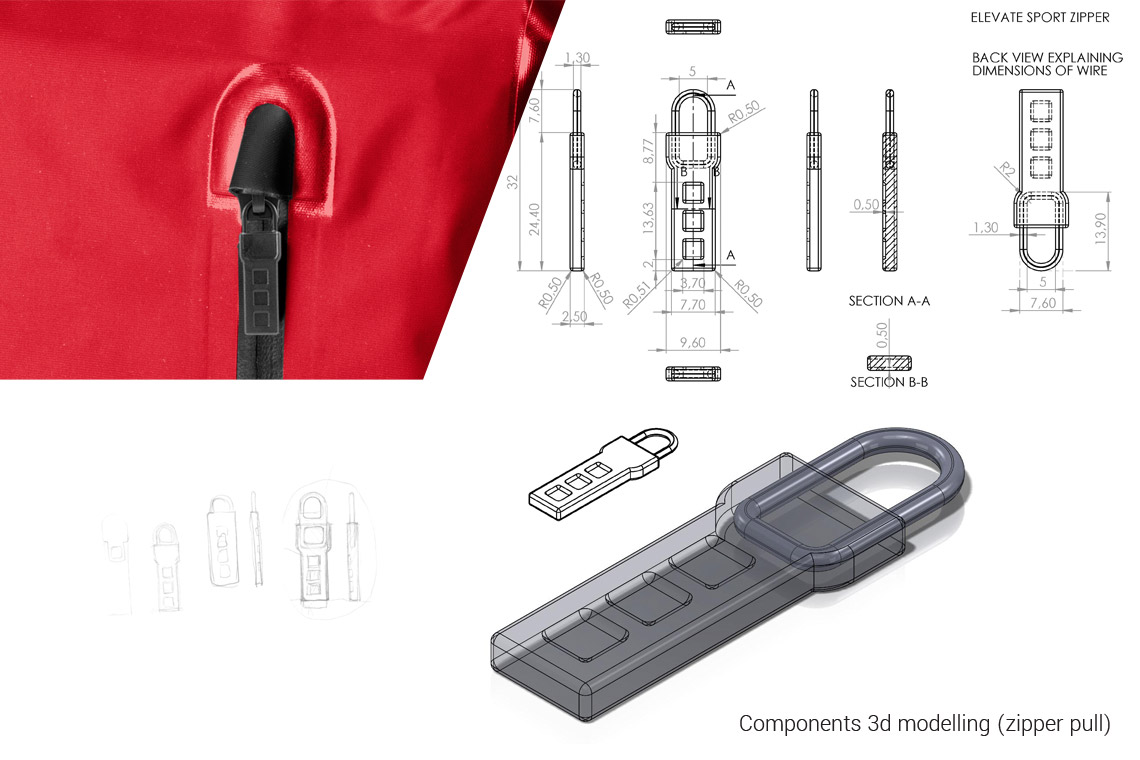 Some of the most valuable design efforts were spent on the touch-points of the bags that need to be functional and comfortable but also communicate the brand language in a clear yet subtle way (in this case a zipper pull design).
Softgoods design at its most fun: after the aesthetic and technical language was created on one backpack I expanded the range across multiple models: a sports bag, briefcase and a larger roll-top backpack. All models are water-resistant and have ergonomic features and smart organization pockets.