The brief: Create a range of business bags that spans from trolley mobile office to business backpacks. All the bags should have spacious laptop compartments and places for documents and laptop chargers. The audience is young professionals that need to look sharp in an office setting.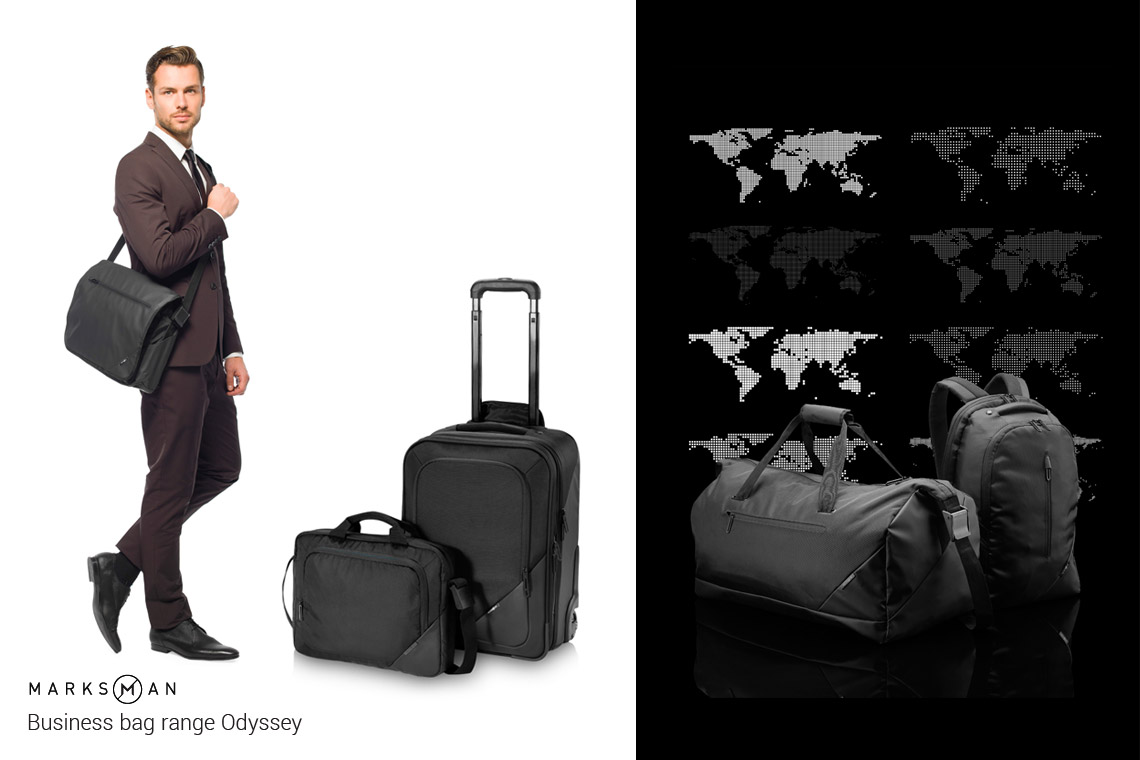 Result: a clean and sophisticated business bag range that incorporates quality fabrics such as carefully selected nylon combined with waterproof tarpaulin and high-density webbing. The main color is black with accents of aqua blue. A distinctive diagonal detail carries through from the branding language into the bags.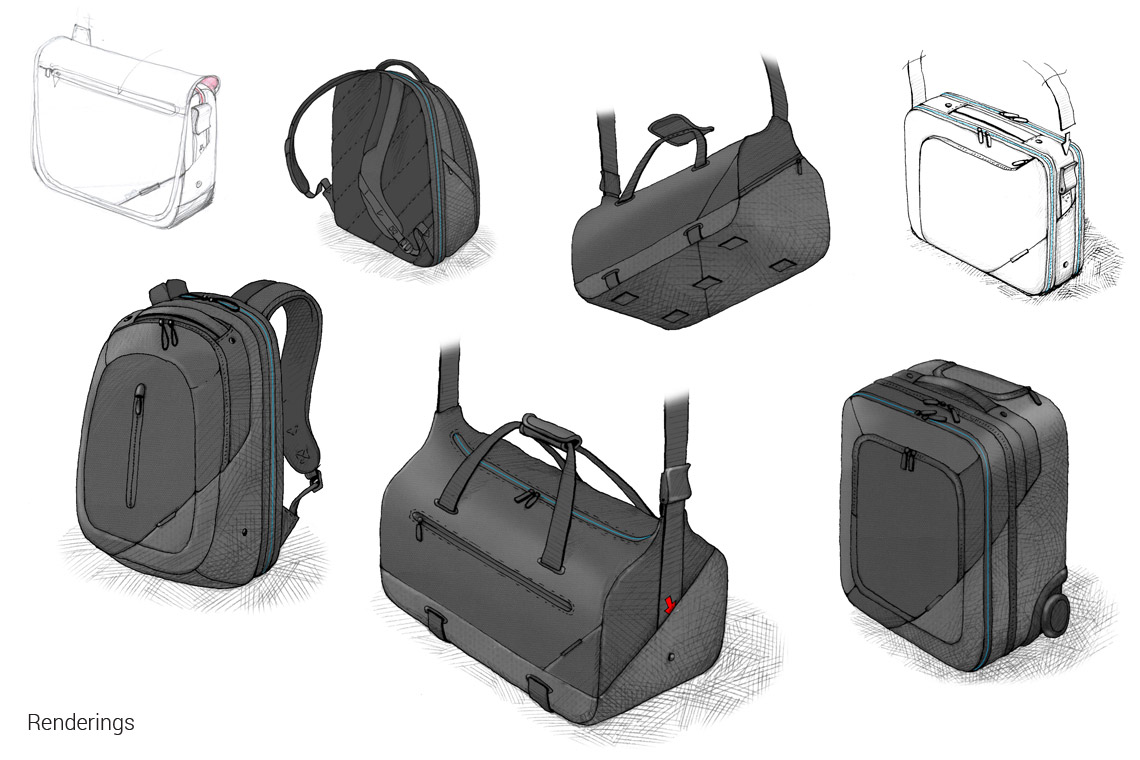 Ideation sketches carried across multiple styles. Rendering with colors and textures allows everyone involved to imagine the bags before they are actually produced so details are carefully executed and realistic shading is added for a better grasp of the concept.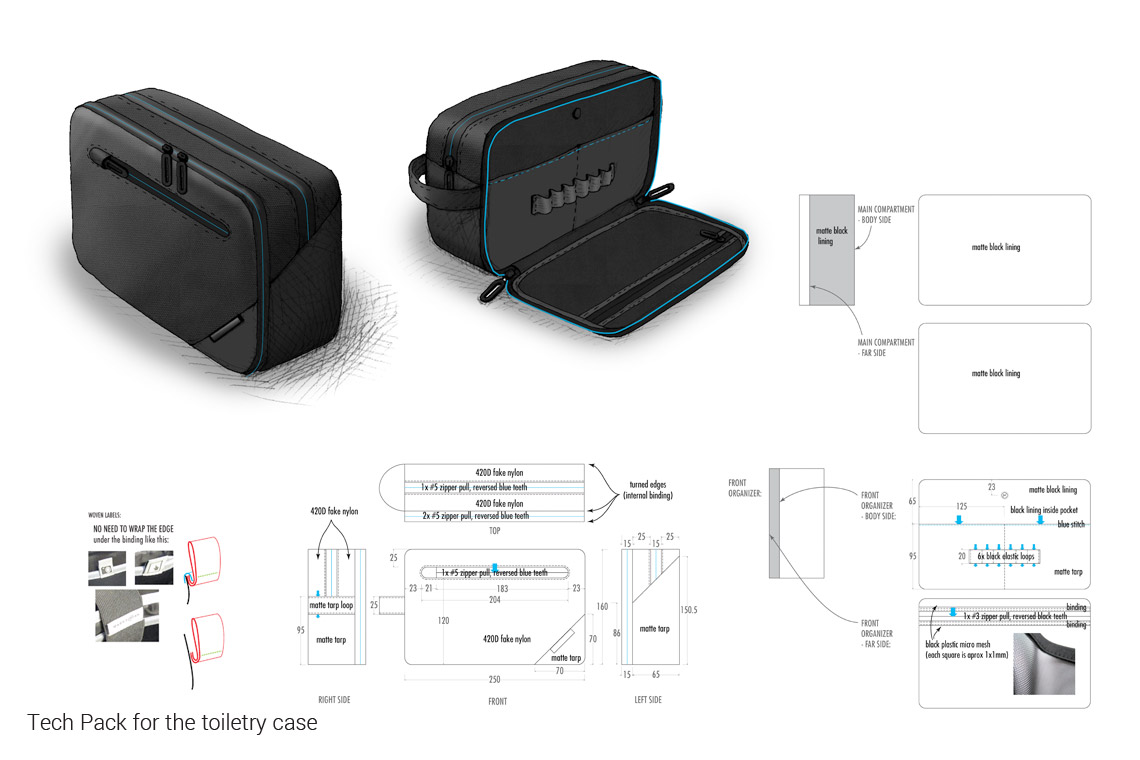 Technical drawings and factory instructions are made for all the models. Detailed dimensions and specs for every panel, pocket and component must be added to ensure accurate prototypes.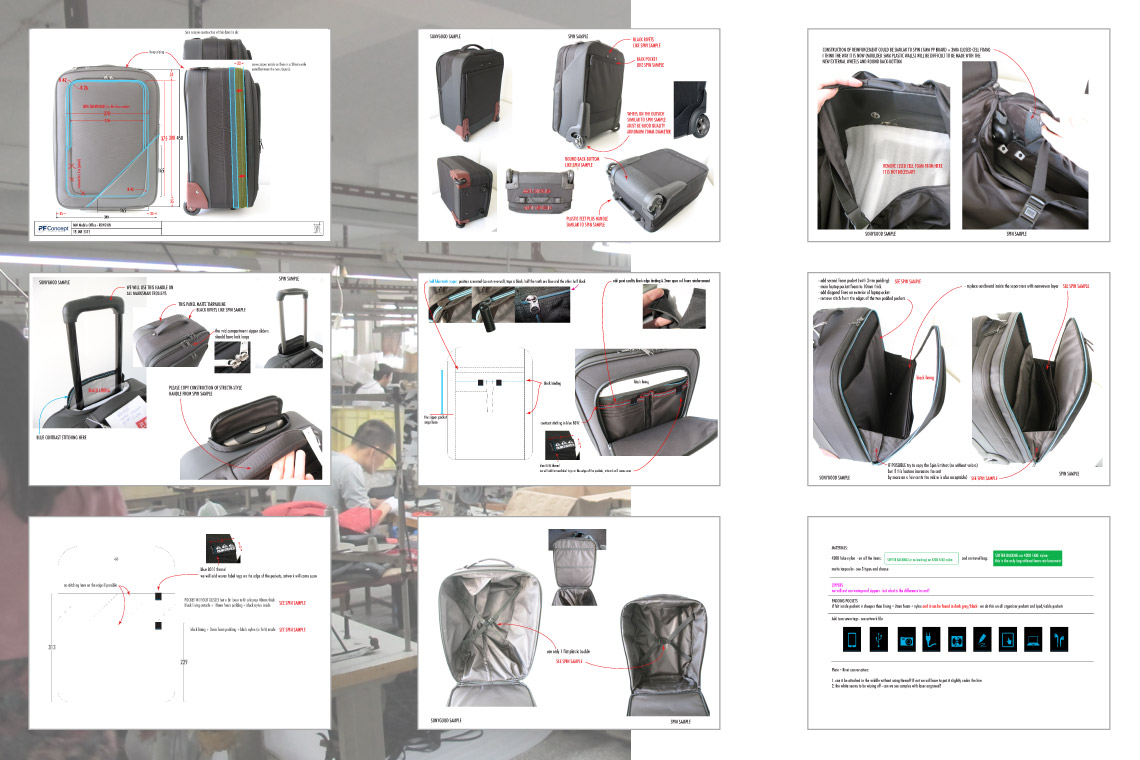 Many rounds of revisions are necessary to get the products to the desired balance between features and target FOB price. Very carefully communicated revisions with tracking of all the meetings and parties involved is very important so that mistakes do not appear at the end of the process.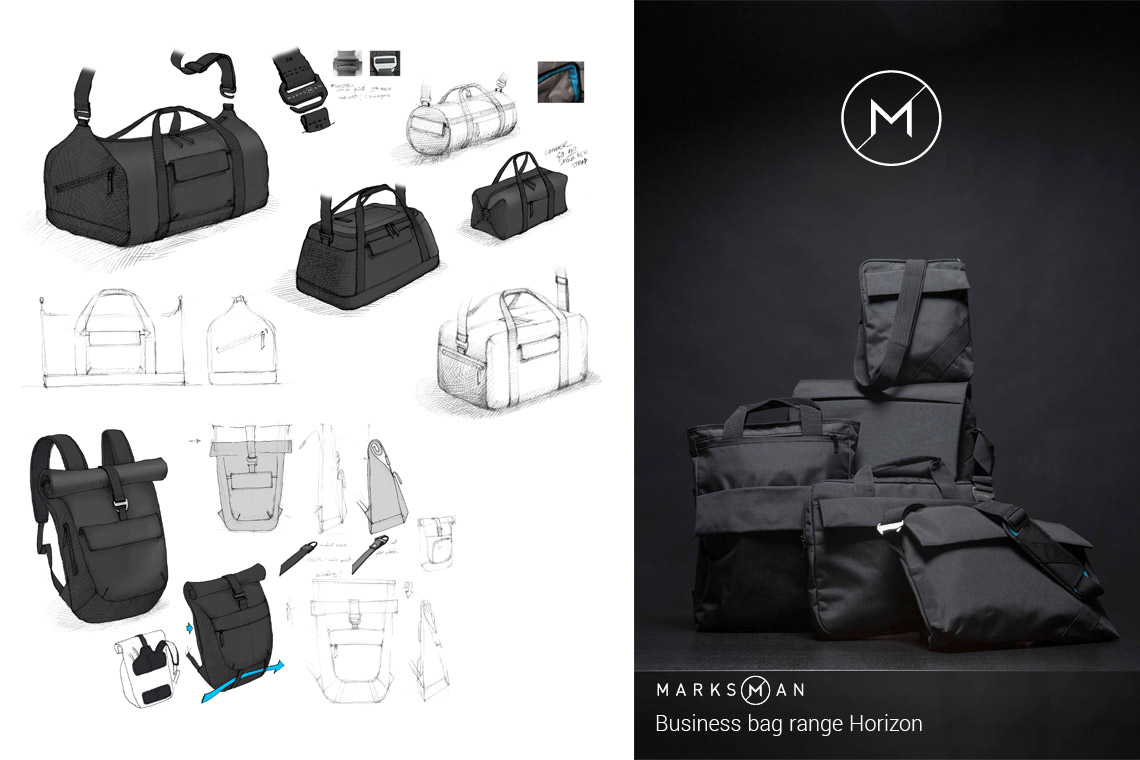 Second brief: similar to the first business bags brief – but the price had to be 30% lower.
Result: a range that still incorporates many stylistic elements present in the first range but everything is toned down, we used polyester rather than nylon but we thought of some clever transforming features for some of the bags.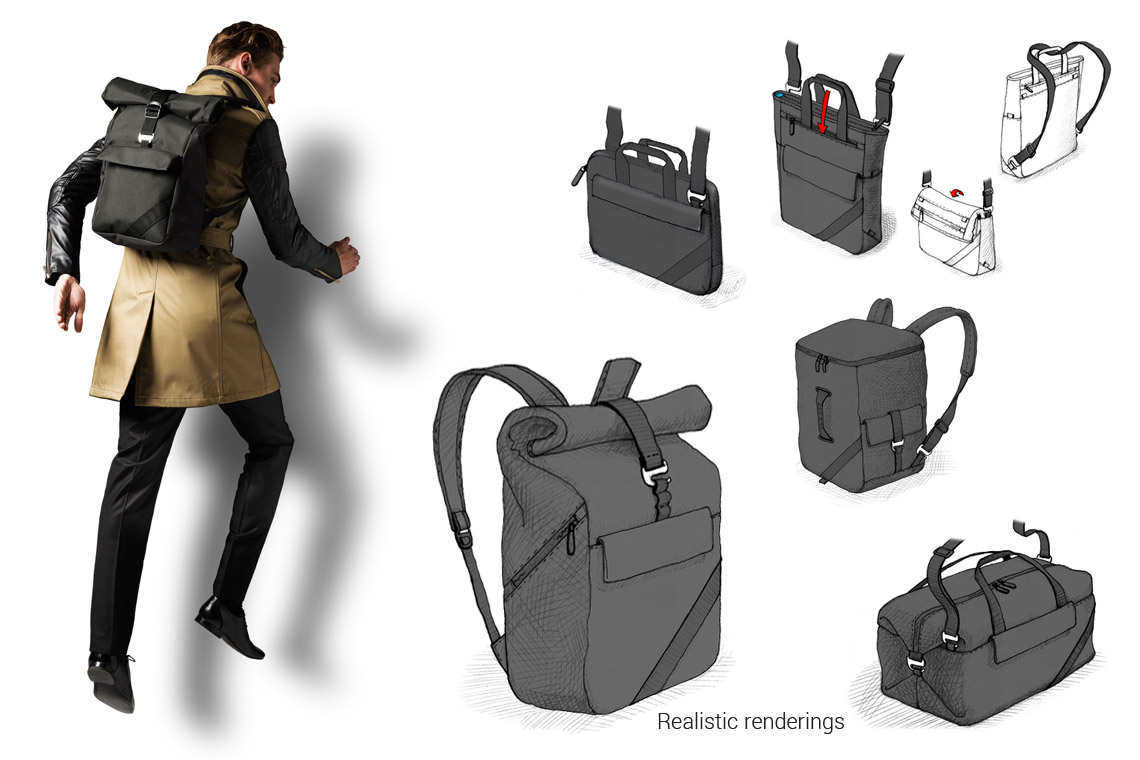 Sketches that show the new concept carried across many models. This ideation step is crucial to ensure a certain feature can be present on various models: big and small, vertical or horizontal, carried in the hand or on the back.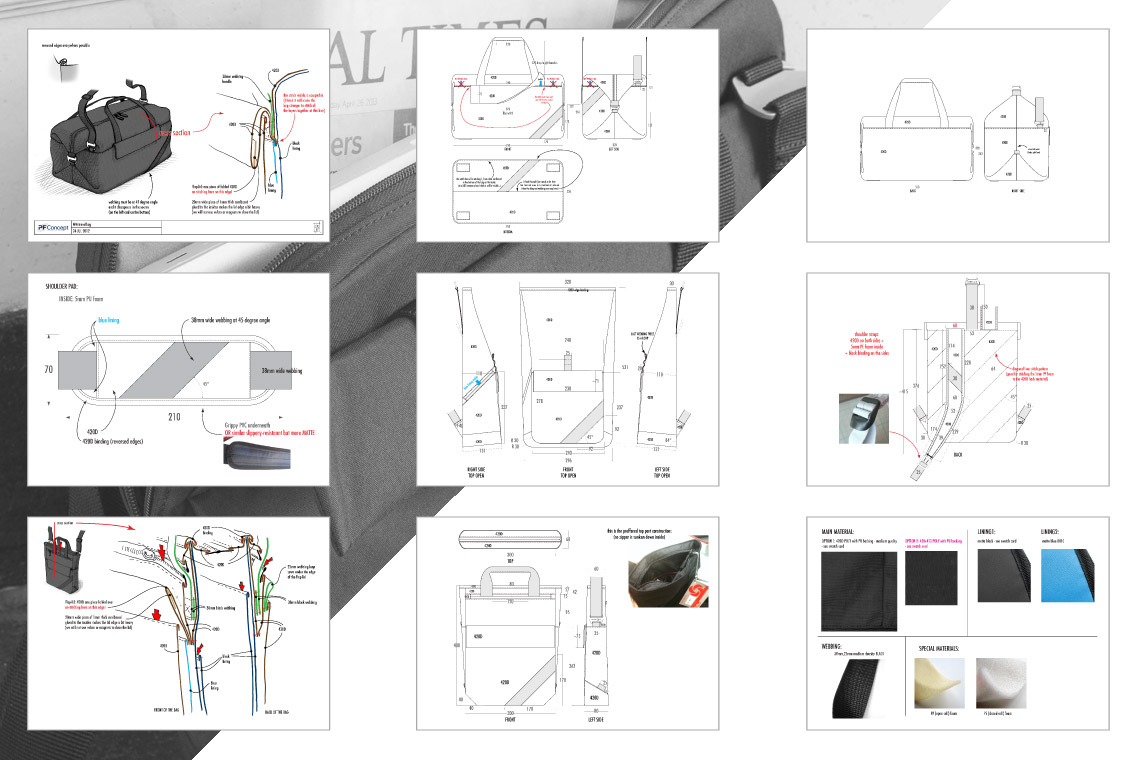 Complex Tech Packs ensure that the factory can follow the design intent closely without having to make guesses. The more detail the better chances that the outcome will be according to the designer and product manager's wishes and hit the target FOB price.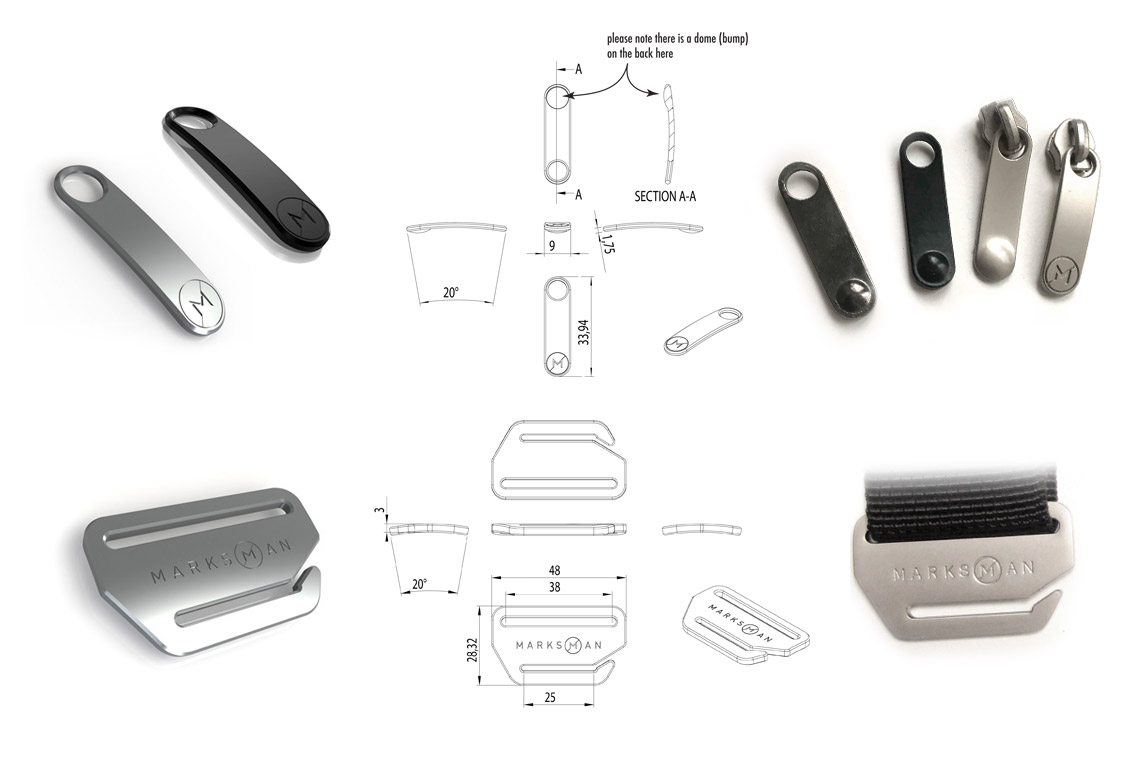 3D models for a sliding buckle and zipper pulls were made. These small but important details can bring together a whole range of bags and can provide the necessary canvas for branding.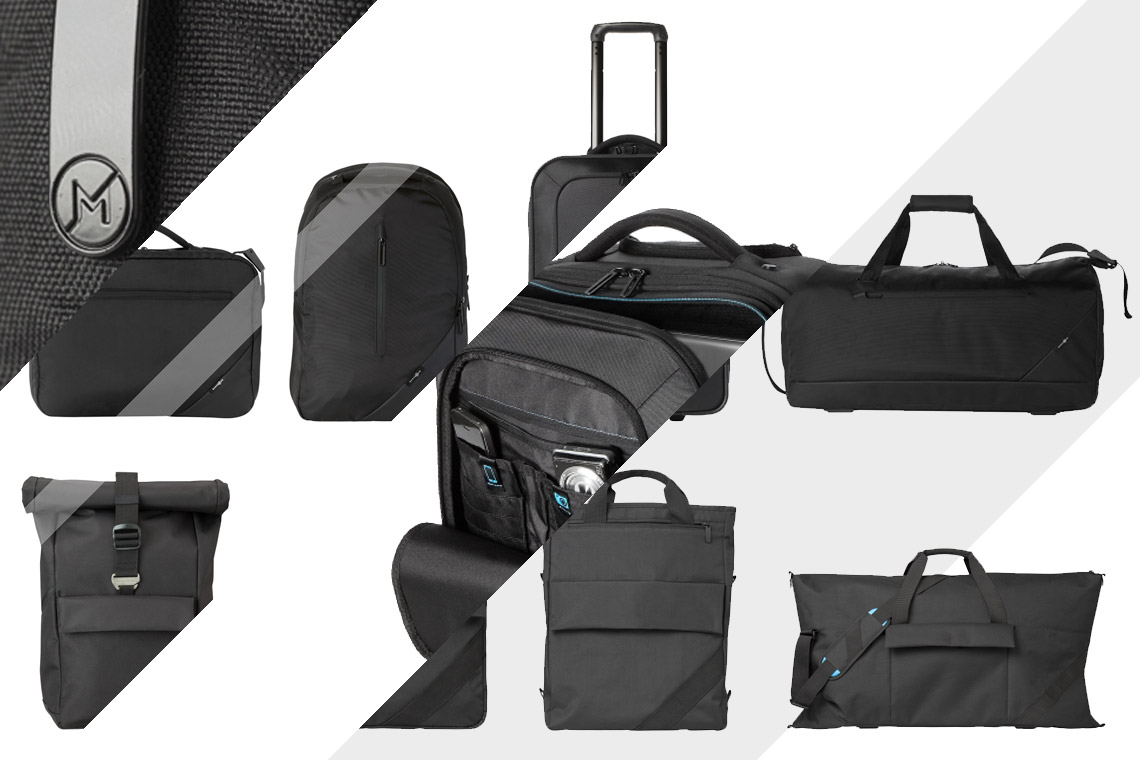 The resulting two bag ranges, even though different styles and fabrics carry enough similarities in terms of design language to be able to be shown in the same marketing presentation.